Fleas can make your pet's life miserable. Your dog will itch nervously, and even you will get irritated. Nowadays, if your dog gets fleas, it would be a shame to let him suffer for long. There are so many treatments and remedies for fleas, you just have to pay some attention.
Now, with all those products, it doesn't mean all of them work or are effective. Each product is unique, and some are just better than others. With that in mind, what is the best flea shampoo for dogs? Today, we will talk about fleas, how to prevent them, how to treat them, and what are some of the best products you can get.
Top 10 Best Flea Shampoo For Dogs Reviewed
1. Wahl Natural Pet Shampoo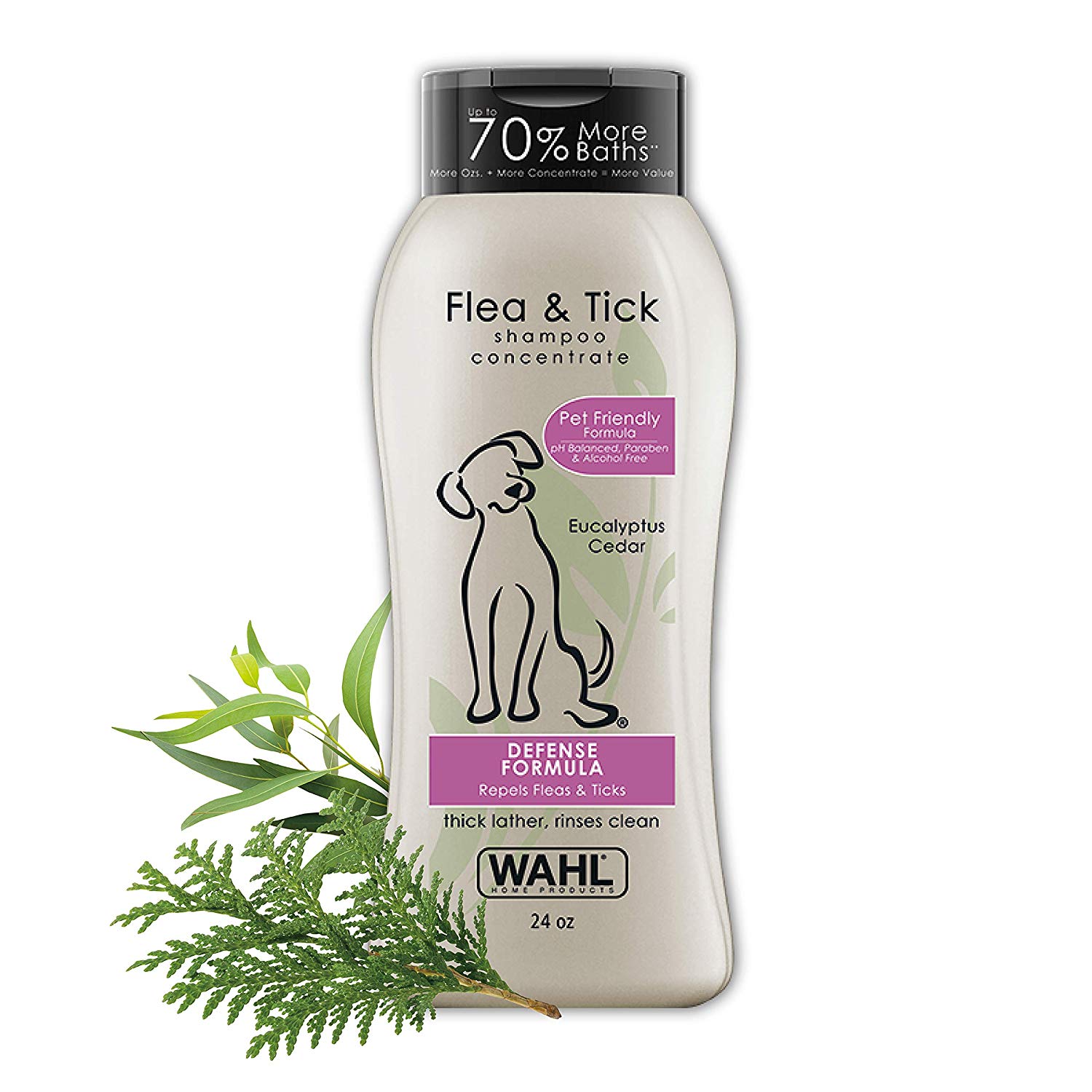 For an all-natural product, the price is just right. This shampoo is mild and natural, meaning it will get the job done for most flea problems. However, if your dog has a severe flea infestation, you might need a more potent solution.
The shampoo kills both fleas and ticks, but it is safe on your hands. There is no PEG-80, a cleansing agent you might find in some shampoos that have long-term adverse effects.
Because it is all natural, the shampoo comes in handy when you have dogs that are sensitive to harsh chemicals. It is also recommended for puppies, as they are too young to be exposed to pesticides and similar chemicals.
PROS
Lathers and rinses well

It is all natural

Does not cause the skin to dry
CONS
Not helpful with severe infestation

Dogs with sensitive skin might have troubles due to fragrances

The scent is too strong
2. Adams Plus Flea & Tick Shampoo with Precor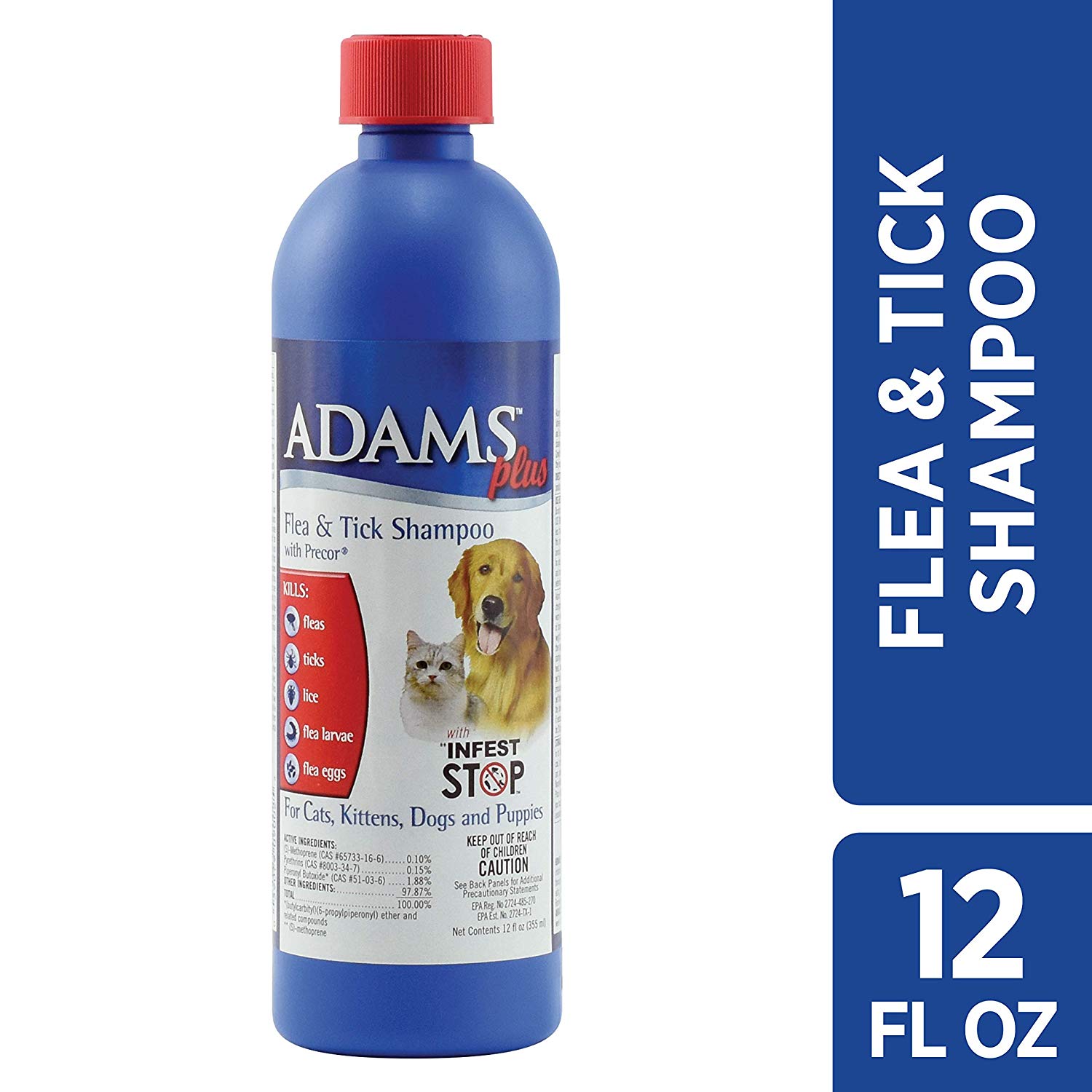 For dogs with an active flea infestation, this shampoo is probably the best. Why? Because it kills fleas in all stages of their life cycle. This shampoo has a minty and fresh scent that lingers for about a week. With ingredients like aloe vera, oatmeal, coconut extract, and lanolin, the shampoo will make the coat of your dog soft and silky.
In addition to killing active fleas, the shampoo prevents the development of new fleas for up to 28 days. You can use on all dogs, even puppies, but no to dogs younger than 12 weeks.
PROS
Long-lasting

Can be used full strength or diluted

Prevents flea development for 28 days
CONS
Contains strong chemicals

You have to be careful around the eyes area
3. Vet-Kem Ovitrol Plus Flea and Tick Shampoo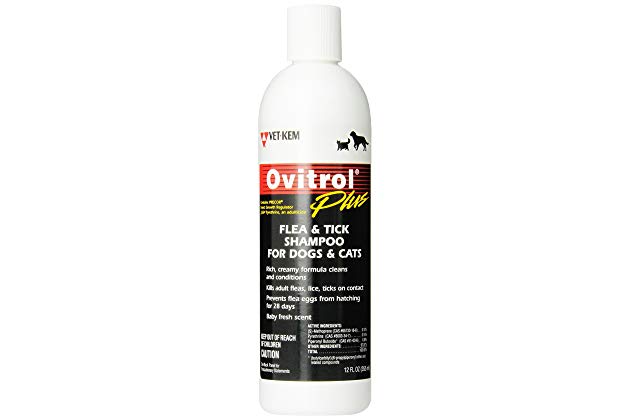 Made by a popular health brand, this shampoo is stronger than most shampoos for fleas. It is almost natural, as it contains 98% natural ingredients. However, there are also some chemicals that make the formula more potent and strong. Natural ingredients include aloe, coconut extract, and oatmeal. The rich lather cleans your pet's coat, and the mild fragrance will refresh the dog.
Works by killing adult fleas, but also interrupts the life cycle of fleas. The manufacturer claims the shampoo can prevent new fleas for p to 28 days.
PROS
Kills fleas at all stages

Contains 98% of natural ingredients

Soothing and refreshing for your dog
CONS
Does not kill all adult fleas

Does not last as long as advertised
4. Wondercide Natural Flea & Tick Shampoo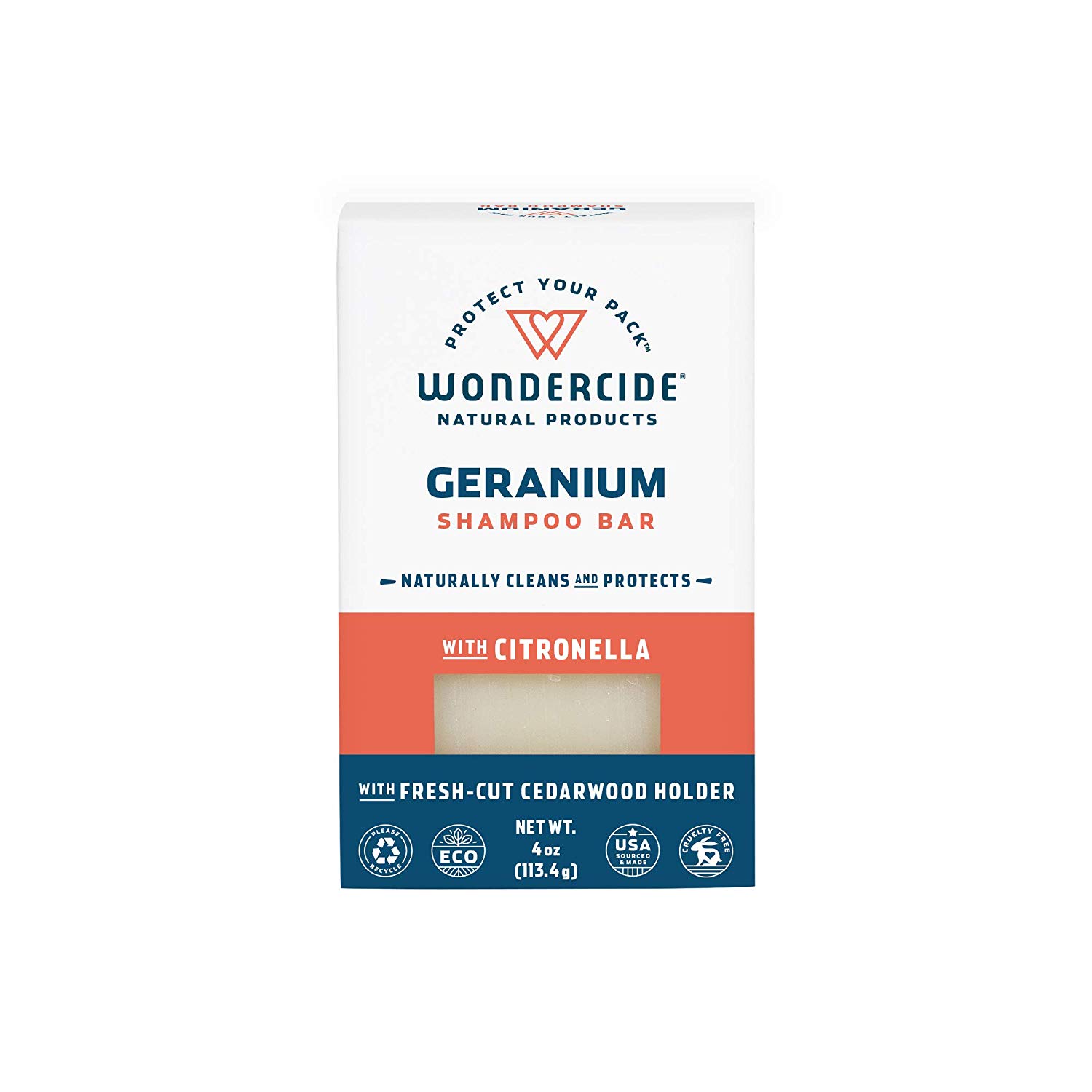 This natural shampoo is perfect for those who want to avoid harsh chemicals. First appearing in 2016, the shampoo quickly rose to the ranks of popularity.
Kills fleas and ticks, but also prevents future infestation of insects. Safe for dogs of all ages, including senior dogs when used as directed. This shampoo comes in soap form. Natural and effective, the shampoo also provides antibacterial and antifungal properties for the dog's coat.
And most importantly, it is environmentally friendly, because it produces no plastic waste.
PROS
Comes in a bar form

100% food-grade and natural ingredients

Gentle, you can use several times per week
CONS
Some people do not prefer the bar form

Not as effective against severe infestation

Some animals display allergic reactions to citronella, a natural ingredient
5. Vet's Best Flea Itch Relief Shampoo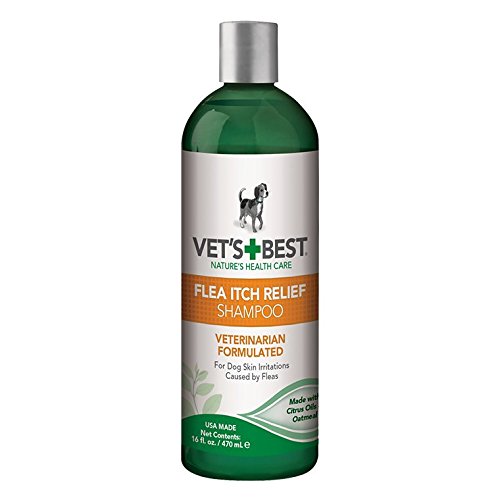 For those looking to buy a decent shampoo that will not empty your wallet, look no more. One of the best budget solutions, it is still made of natural remedies. With a veterinarian approved formula, this shampoo can provide relief for itching and flea bites. It works nearly instantly.
Natural ingredients like solvent-free orange, lemon peel oil, neem oil, aloe vera, and oatmeal, make this shampoo soothing and gentle.
PROS
Made in the USA

Budget-friendly

Instantly kills fleas
CONS
Doesn't suds up well

The smell is not pleasing

Kills some fleas, but not all
6. Sentry Flea and Tick Shampoo with Oatmeal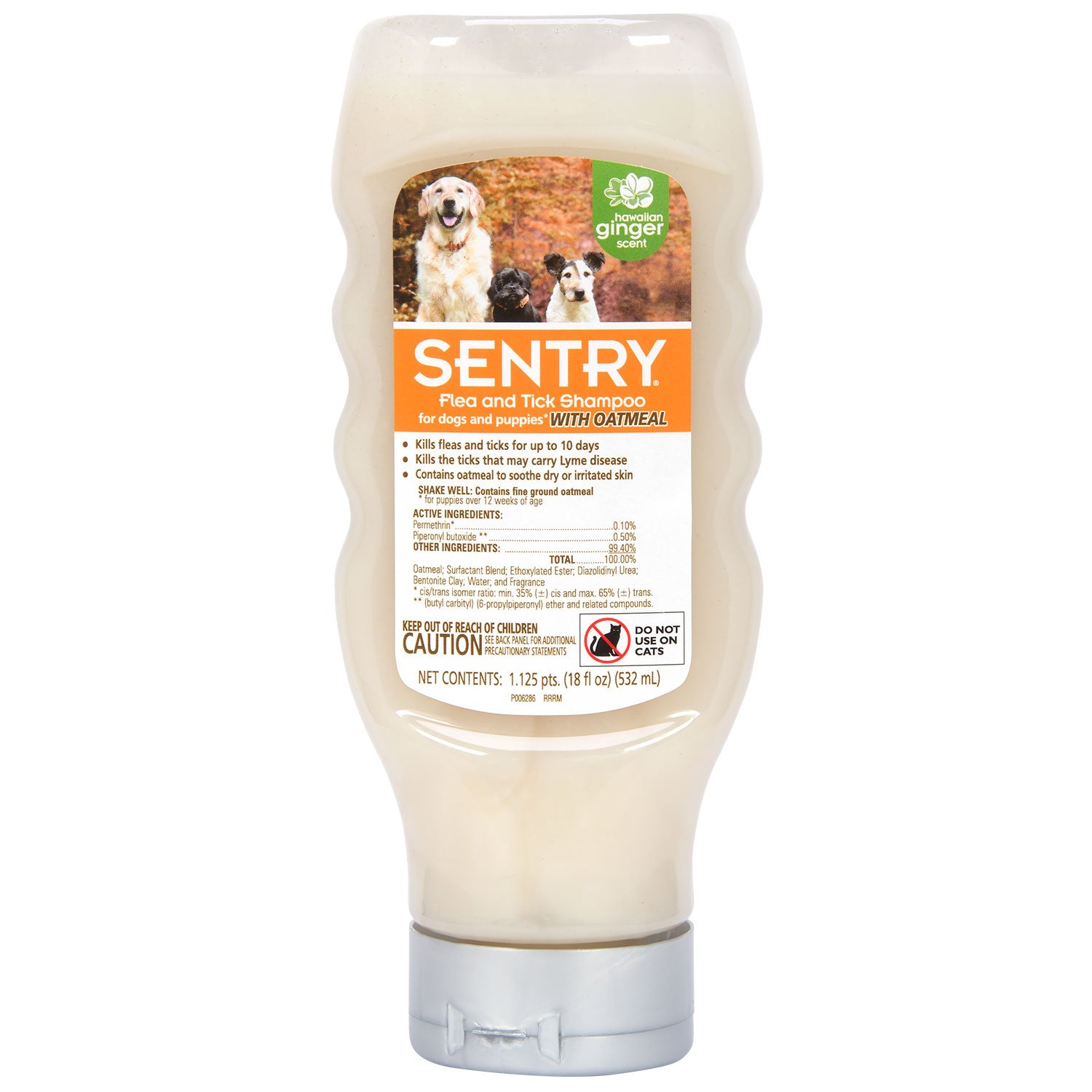 This shampoo cleans, deodorizes, conditions your dog's coat, and controls any future infestations. The shampoo is pH balanced, and works on dogs aged 12 weeks and older. Targets both fleas and ticks, and kills them almost instantly. Kills ticks after a day or two. Peaks 7 days after the first use. The downside is you have to use it on a weekly basis until all of the fleas and ticks are eliminated.
Contains permethrin, which is a medication and insecticide, and can be used in safe concentrations. Still, it can still cause problems. The main ingredient is oatmeal, a natural ingredient for removing dirt and odor.
With thick consistency, the shampoo works up a really good lather. You can use just little of the shampoo to bathe your dog, making the shampoo quite cost-effective. Still, the initial purchase price is a bit higher than most competitors.
PROS
Kills fleas immediately, and ticks within a day or two

Keeps fleas away for up to 10 days

Lathers perfectly
CONS
Has to be used on a weekly basis

Contains some ingredients that can be problematic, like permethrin
7. Mycodex Flea & Tick Shampoo P3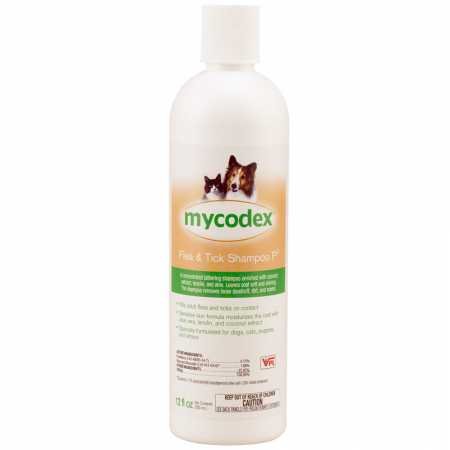 This oldie but goldie product has been around for more than 20 years. And over that period, it has helped many pet owners with flea issues. Veterinarians recommend this shampoo always. All you need is three to five minutes to get rid of fleas. And that is something few other shampoos can deliver.
Breeders use Mycodex for years. The shampoo moisturizes and lathers the coat with aloe, coconut extract, and lanolin. As you apply, the shampoo removes loose dandruff, dirt, scales, and leaves the coat of your baby shiny and soft. Contains 0.15% pyrethrin that will kill adult fleas and ticks on contact.
PROS
Pleasant fragrance

Made for dogs with sensitive skin

Helps with flakiness and scales
CONS
You have to wash your dog a couple of times before you get results

Pyrethrin is a plant toxic, and you have to be careful
8. Hartz UltraGuard Rid Flea & Tick Shampoo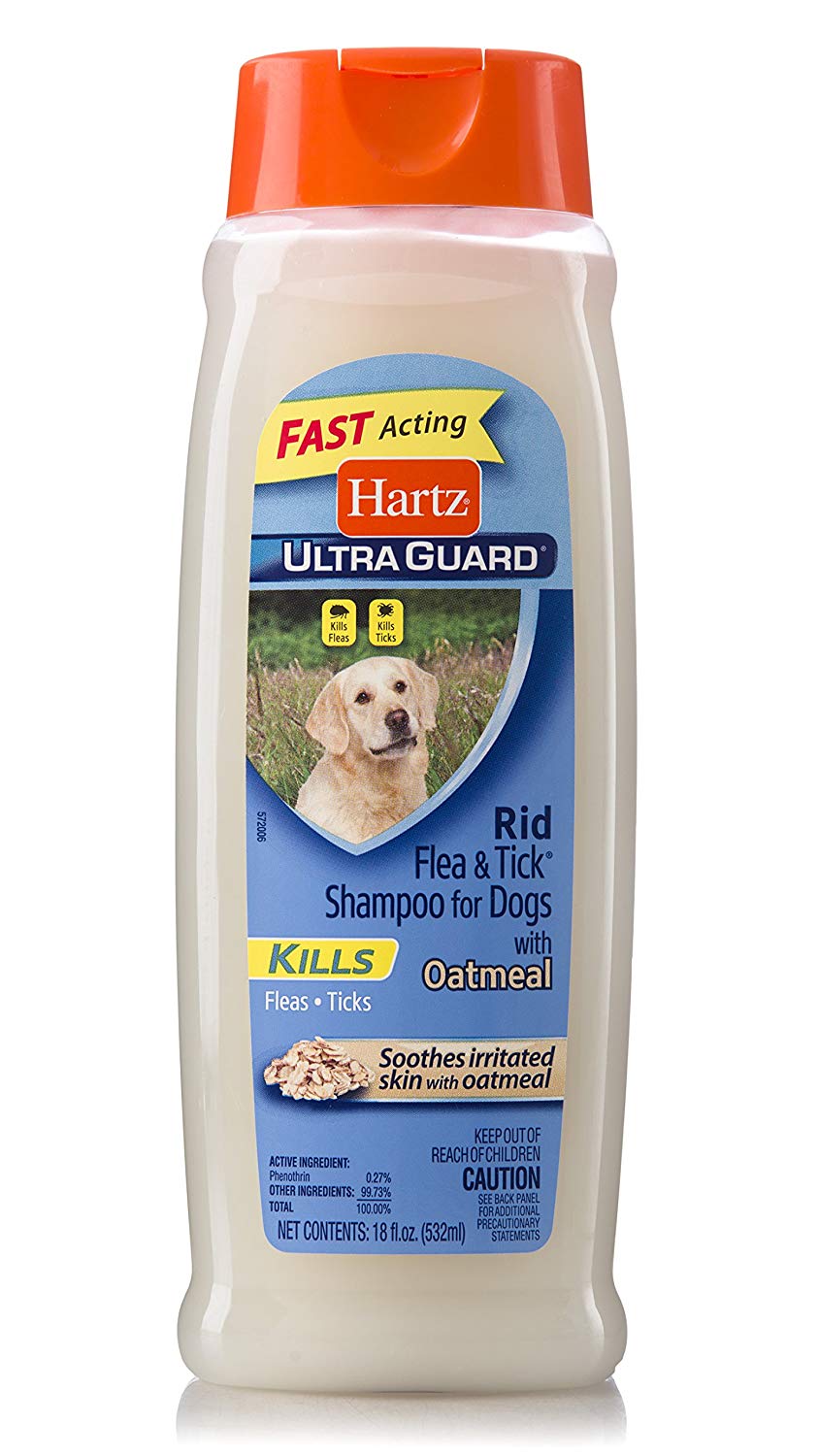 Hartz is a well-known company producing dog shampoos. This one contains phenothrin, which is the active ingredient responsible for killing adult fleas, mites, ticks, and many other bugs and pests.
The shampoo also contains oatmeal, which helps soothe the skin and speed up healing.
Safe for dogs aged 6 months and older. Fast acting, the shampoo will also prevent any rashes on your hands after bathing. Smells mild, and does not hurt the dog's eyes.
PROS
Kills all bugs and insects

Soothes skin
CONS
Some dogs get an allergic reaction

Safe for use only on dogs older than 6 months
9. Naturel Promise Fresh & Soothing for All Breeds of Dogs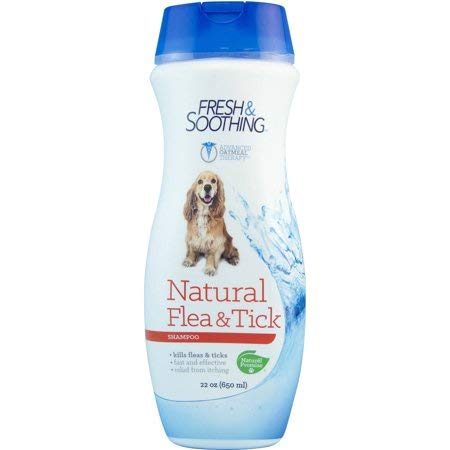 An all-natural combination, the formula contains clove oil, cedarwood oil, cinnamon oil, and lemongrass oil. Basically, this is a shampoo formulated with essential oils. As such, it is perfect for dogs with sensitive skin. The powerful combination will kill all fleas and any other small infestations on your dog.
Just be careful, lemongrass can be toxic for dogs, so you have to use it safely. Thanks to the essential oils, the shampoo smells perfect.
PROS
Rinses easily and smells good

No harsh chemicals

Made in the USA
CONS
Too watery

Does not last, you need more lather
10. Natural Chemistry De Flea Pet Shampoo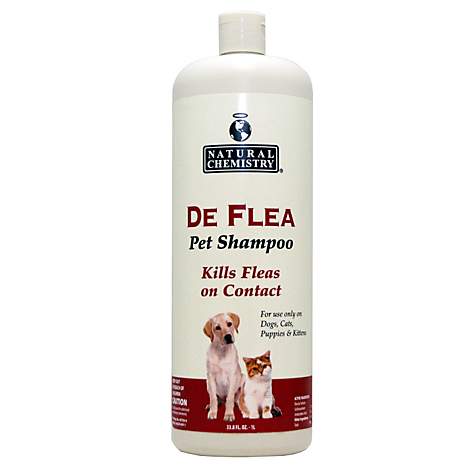 Pesticide and chemicals free, this natural shampoo is safe for both people and pets. No, we do not mean to bath yourself with it, but that your hands will not be red and itchy. It will instantly kill fleas and other insects. You can combine with other flea and tick spot treatments, as the shampoo will not wash them away.
The gentle formula works on all stages of fleas life cycle. Use on dogs aged 12 weeks or older.
PROS
Gentle, yet powerful formula

All natural shampoo

Works with other spot treatments
CONS
Does not last, fleas come back quickly

Strange odor
What are fleas?
All of the species of fleas are categorized under the name of Siphonaptera. There are many hundreds of species of fleas. They are insects that thrive in warm and moist environments. Fleas subsist on blood from the host animal, be it dog, cat, human, or anything else. Most flea hosts are mammals, in fact, 95% of all flea hosts are mammals.
Flea saliva contains an ingredient that will soften the skin of the host, allow for easier penetration, and then allow the flea to feed. It is the saliva that causes all of the itching, scratching, and similar allergic reactions.
Fleas have four stages in their life cycle, which are egg, larva, pupa, and adult. The complete life cycle can last from a couple of weeks, up to several months, depending on the environmental conditions.
Flea eggs are not sticky, and they usually fall off of the animal into carpet, soil, or any other surface. Flea eggs can hatch between two days and a few weeks. The larva emerges from the egg, and this stage actually has three developmental stages.
Larvae eat feces of adult fleas, organic debris found in the carpet, bedding, soil, and other surfaces. Depending on the food in the environment, the larval stage can last between 5 and 18 days. At that point, the larva spins a silken cocoon and pupates.
Flea pupa is the final developmental stage before the flea becomes an adult. The adult flea can emerge from the cocoon as early as 3 days, or it can stay for one year or more, waiting for an appropriate time to emerge. Humidity, warm ambient temperatures, and similar conditions and cause the adult flea to emerge sooner.
Adult fleas have a very flat body, and they have hair-like bristles on the body and legs. Adult fleas live on the animal, and their diet consists of blood meals thanks to the host animals. Female fleas lay eggs, up to 50 per day, and 500 over several months.
How to control fleas
There are different treatments for fleas on dogs. Today, we will talk about the best flea shampoo for dogs. But there are other treatments as well.
Shampoos or flea baths are usually the first attack on fleas for a pet that has a large number of fleas visible on the body.
Collars are great for preventing fleas, but also treating. They absorb into the animal's subcutaneous fat layer. They are effective for adult fleas mostly, but can also prevent larval development.
Spot on treatments are applied between the shoulder blades of the pet and last about one month. They can treat adult fleas, but also inhibit larval development.
Pills, be it oral or injectable medications can stop the larva from emerging from the egg and break the life cycle.
What is flea shampoo?
Pet flea shampoos are special medicated shampoos that contain safe ingredients for your pet's coat. You can use these shampoos to safely cleanse the coat of your pet, all while killing fleas and prevent them from returning.
Once you remove fleas, you will have to continue using the shampoo for one year, to ensure it is effective, and prevent fleas from returning.
Use the pet flea shampoo on infested areas as soon as you notice a problem. Your goal is to stop the flea life cycle.
You can use a flea shampoo just as regular pet shampoo, applying at the head and behind the ears, and then moving down and toward the tail. Just allow the shampoo to remain in the hair coat for five minutes before rinsing, so that it can kill any pesky insects.
Should you buy flea shampoo for dogs?
Some owners think they do not need a flea shampoo for their pet. The answer to the question "who should buy the best flea shampoo for dogs" is everyone. Your dogs can easily pick up any fleas or ticks. Even if your dog is under regular preventive measures like spot treatments and collars, he can pick up fleas.
So, with that in mind, it is nice to have it at your arm's reach if fleas attack. Now, remember, flea shampoos are not good for dogs that do not tolerate bathing. Sadly, there are dogs that get too irritated when bathing, and they do not stay calm. If that is the case, you might be better off with another flea treatment product.
What to look for in a flea shampoo?
A good flea shampoo should do several things well.
Here are some important features you need to consider before buying the flea shampoo:
Efficacy, which is arguably the most important factor. Does the shampoo work? Sadly, not all flea shampoos are as efficient and effective
Check what the shampoo eradicates. Most work on both fleas and ticks, but just to be safe, check whether the shampoo work for ticks as well. Also, check whether the shampoo works only on adult fleas, or it can help with larvae and eggs as well
Some shampoos offer flea prevention as well. Those are the best, and usually, more expensive
Size of the package, as you will need to use the shampoo for a whole year to prevent returning fleas
How to use the flea shampoo?
You might think, using shampoo to bathe your dog is not rocket science. All you have to do is lather, rinse, and repeat, right?
Well, not quite. Flea shampoos come with specific instructions depending on the formulation. Some of them have powerful pesticides in them that should kill fleas. Therefore, be careful not to leave the foam on too long, and rinse thoroughly to protect your pet.
Here are some tips for how to bathe your dog with a flea shampoo.
Start with the shampoo at the head, being careful around the ears
Don't set the dog in a tub of water immediately, as you do not want the fleas to head for high ground in his ears. Instead, use a shower spray to pour water over your dog
Leave the shampoo for five minutes at max, or less, depending on the instructions
Rinse your dog thoroughly to make sure you remove all of the shampoo and fleas
Once you rinse your dog, fill up the bath for a thorough rinse
Some Frequently Asked Questions and Answers
How often to use flea shampoo?
You want to remove fleas from your dog, but you do not want to overuse the shampoo. If your shampoo has pesticides, it is crucial that you be careful with usage. Flea shampoos are also drying for the skin. If there is no flea infestation, you can use the shampoo once per week. However, if there is an active flea infestation, you should not use the shampoo that often. Using a flea shampoo every month or two can help kill fleas, but also prevent them. If your shampoo does not prevent fleas and ticks, use it only when you notice your dog has fleas
Does the shampoo have an expiration date?
Yes, flea shampoos do expire. However, in most cases, the expiry date is a long way off. Just make sure to check the date just in case