Portraits and pictures have always been a way by which people have captured their memories and have cherished them for a lifetime. While these portraits are most commonly made with the pictures that we have with our family members, a new trend of portraits that are being made and hung on the wall has gained popularity.
This new trend involves making the portrait pictures of your beloved pet and then getting them framed to make it a part of the picture collection for the decor of your house.
Pet Portraits – A New Kind of Memory
It must have been a common experience for almost all the pet owners that we have always clicked pictures of our pet in our mobile phones, but have never been able to get that perfect click which we can get to use as a portrait picture and keep it with us in our house.
But now a wide variety of services are available both online and offline that can make beautiful portraits out of even the most mediocre of the portrait pictures that you have clicked of your pet, and these can be easily used to get a framed pet portrait.
CanvasPop – Premium Canvas Prints
Speaking about online services that can convert these pictures into valuable pet portraits, let us talk about CanvasPop, which is one of the leading organizations that are available to get a good pet portrait.
Nostalgic Pet Portraits
Most people who have contacted CanvasPop to get a portrait made, have reported that the pet portraits that they got made from the website was of one of the pets that they had once kept and that had passed away some while back.
According to these people, the pet portraits were so good that they always made them remember the memories that they had created with the deceased pet and always made them nostalgic about the great times that they got to spend with the pet.
Dog Art Specialists
When it comes to Pet Portraits and related art forms, then a recent trend in the field of art is the introduction of Dog Art. Dog Art, simply means to include dogs as the prime subject of any form of art. Dog portraits have gained popularity in recent years as many dog owners have opted for dog portraits and other dog art pieces to include them in the decor items of their house.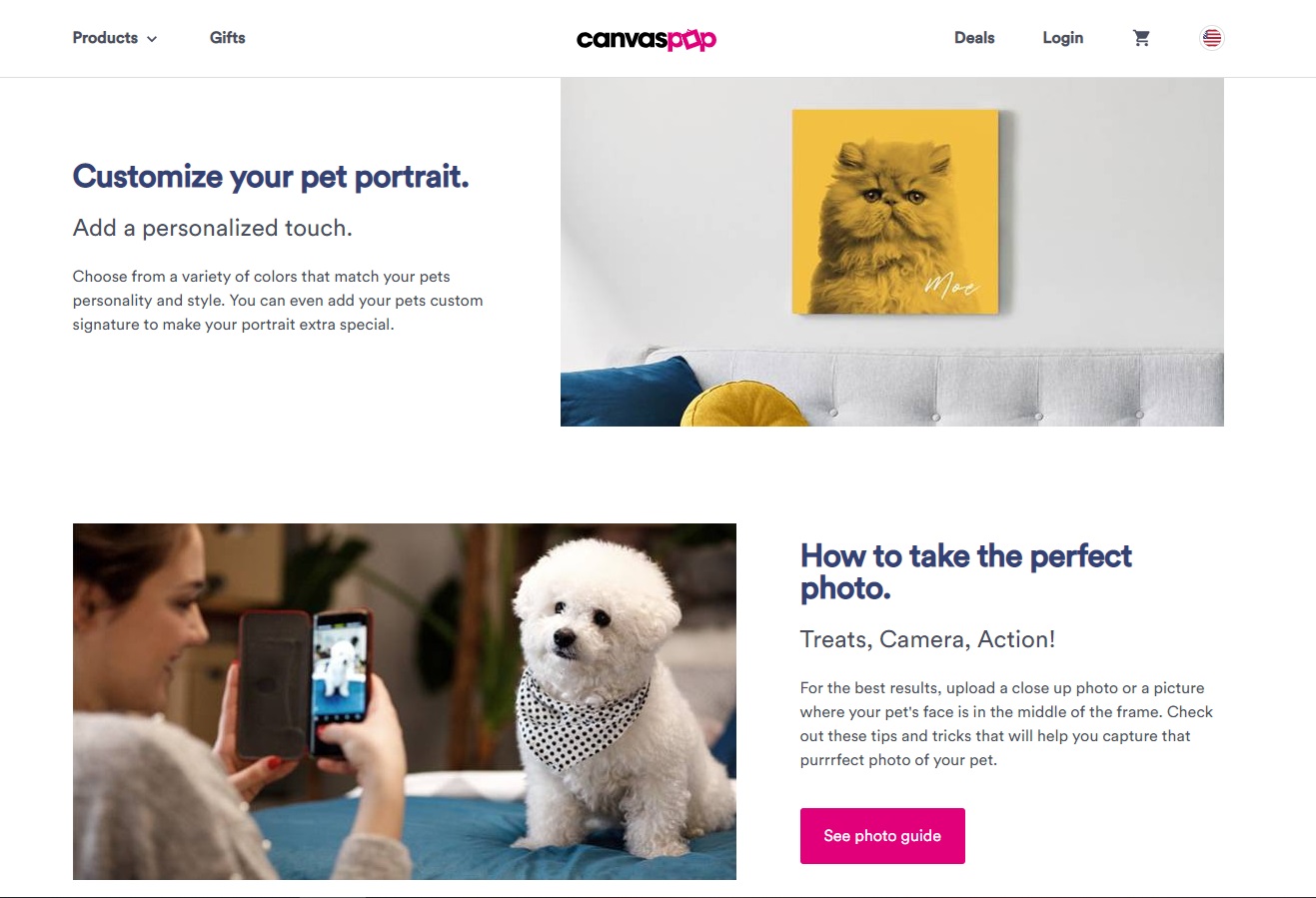 CanvasPop has been a leading online platform that has mastered the art of producing these dog portraits. The owner of the dog has to upload a suitable picture of the dog, and they can convert it into a portrait instantly that can be delivered to your house after being framed.
A Great Gift to Give
There have been many other people who have ordered pet portraits from the CanvasPop website because they found the website's services and product's to be of superior quality and suggest that it was good enough to gift to someone else as well.
Many people had also reviewed the pet portraits and had stated that the people whom they had gifted these Pet Portraits had been liking these gifts so much so that the exchange of such pet portraits and related gift items has been carried on among them since then.
Apart from gifts, many people also buy these portraits to simply hang on the walls of their house just because they find it the best way to decorate walls and add to the collection of their decor items.
Premium Quality Portraits
Many factors have set the quality of the pet portraits that are being made by CanvasPop apart from the other online platforms offering the same services.
One of the key factors that have been praised by the customers of CanvasPop is that the picture of the pet that they had provided the website with was not of a very good quality, but still, the website was able to enhance the resolution of the picture and provided them with the best quality pet portrait, something that they had not expected.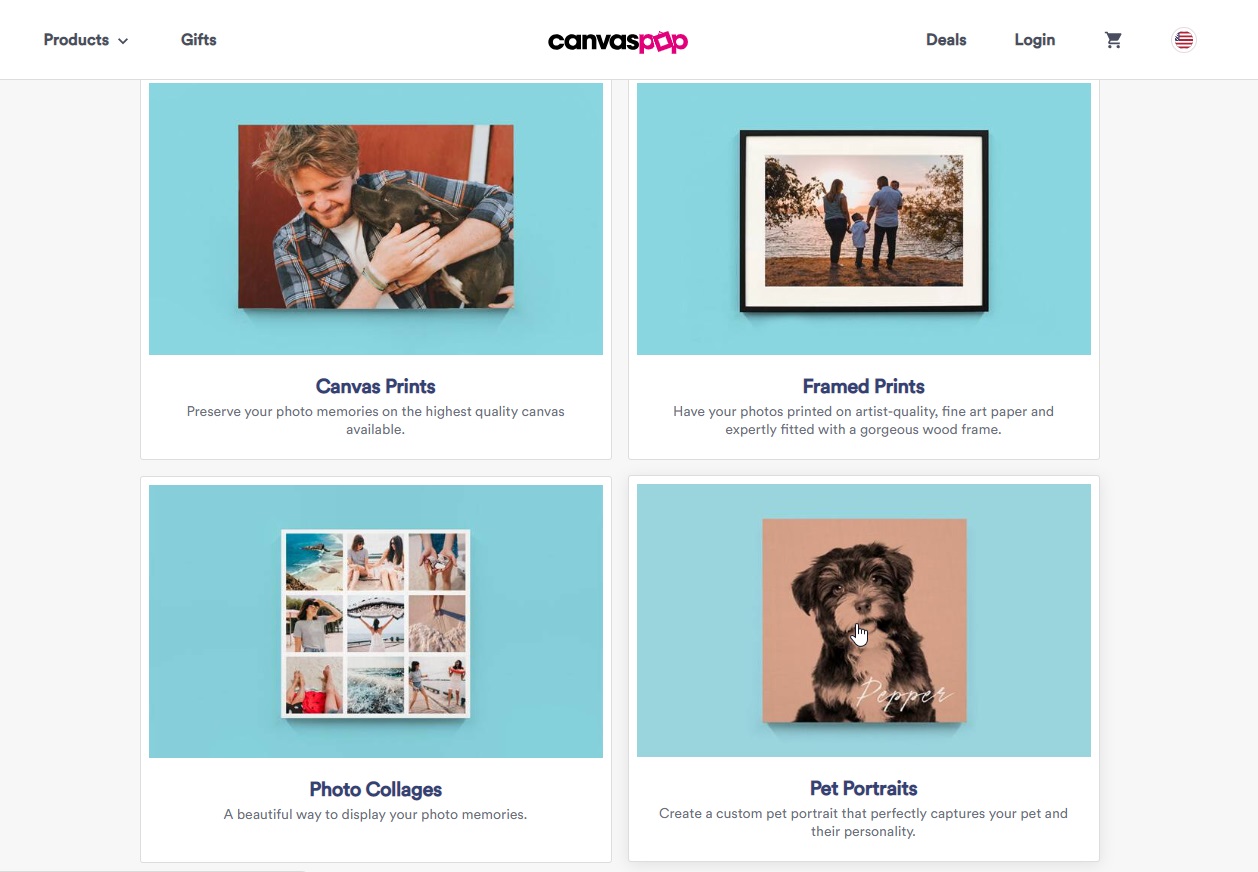 If you are a user of such apps, you must be familiar that it is difficult to get a good edited photograph if the original photograph is of a very distorted quality. But this problem has been overcome by the services of CanvasPop, and hence, it is a great online tool for pet lovers.
Order Any Size
While many people just want to save the great pet portrait on their phones, many others are wanting to get these pet portraits framed. This makes it important that these pet portraits are large enough such that they become suitable for the role of a wall painting.
CanvasPop and its online tool of pet portrait creator have been offering services in which they are delivering these Pet Portraits to the homes of the people as per their requirement.
You can order the size of the picture that you like after choosing from those that are available on the website. This feature has helped many people who have wanted the pet portrait for various reasons such that Canvas Pop has eventually managed to cater to the needs of all its customers.
A Priceless Item
All those people who have had pets in their houses at any point in time must be knowing that the attachment that any owner has with their pets is immense. Therefore, the owner always tries to create memories with the pet, and one way of making these memories is to get a pet portrait of the beloved animal.
Websites such as CanvasPop are offering these services that include the likes of Pet Portraits and other pet art forms at very low prices. These services are being used and availed by people from all across the world who are wanting to include this exclusive pet art into their lives for varying reasons, all of which focus on one aspect, the love for their pet.