NutriCanine Fresh and Raw Dog Food sends your dog raw and fresh dog food every two weeks- We recommend it for it's customized meal plans and high-quality ingredients.
NutriCanine Fresh Dog Food offers fresh and raw dog food for Canadians that are completely customized for your dog and ships the food directly to your door. Companies like these are appearing every day and they are constantly trying to differentiate themselves. We tried the NutriCanine Fresh Dog Food fresh and raw dog food subscription service and found they stand out from their competitors.
I'm a big believer in the health benefits of raw dog food and fresh dog food depending on the lifestyle you have and your unique dog. I am one of those moms that buy organic produce and whole foods, and take the time to cook most of my family's meals at home. I've thought about cooking for my Portuguese Waterdog Hunter, too, but let's be honest: After planning, prepping, and cooking meals for my human family, I just don't have much time or energy left.
Another roadblock is the degree of difficulty involved in making dog food at home. Dogs have very specific nutritional needs. The dog food market in Canada is not regulated and it's also been a scary thought not knowing what brands are actually providing the best quality food. Knowing that NutriCanine Fresh Dog Food is Canada's only dog food brand that is CFIA certified is scary but relaxing. Scary in the sense that why isn't other brands certified and relaxing finally knowing that I found my forever solution to feeding Hunter.
NutriCanine Fresh dog food contains no fillers, additives, or preservatives, so it arrives frozen. Store the food pouches in your freezer until you're ready to use them. Take a pouch out the night before feeding and place it in the fridge, or thaw a pouch in warm water or in the microwave.
The sign-up process was simple. After providing my name, email address, and postal code, I was asked for my dog's name and whether he is male or female, neutered or spayed. I could then choose his breed or a mix of breeds, and input his birthday, body type, weight or approximate weight, lifestyle, and any health conditions.
Is Their Packing Environmentally Friendly?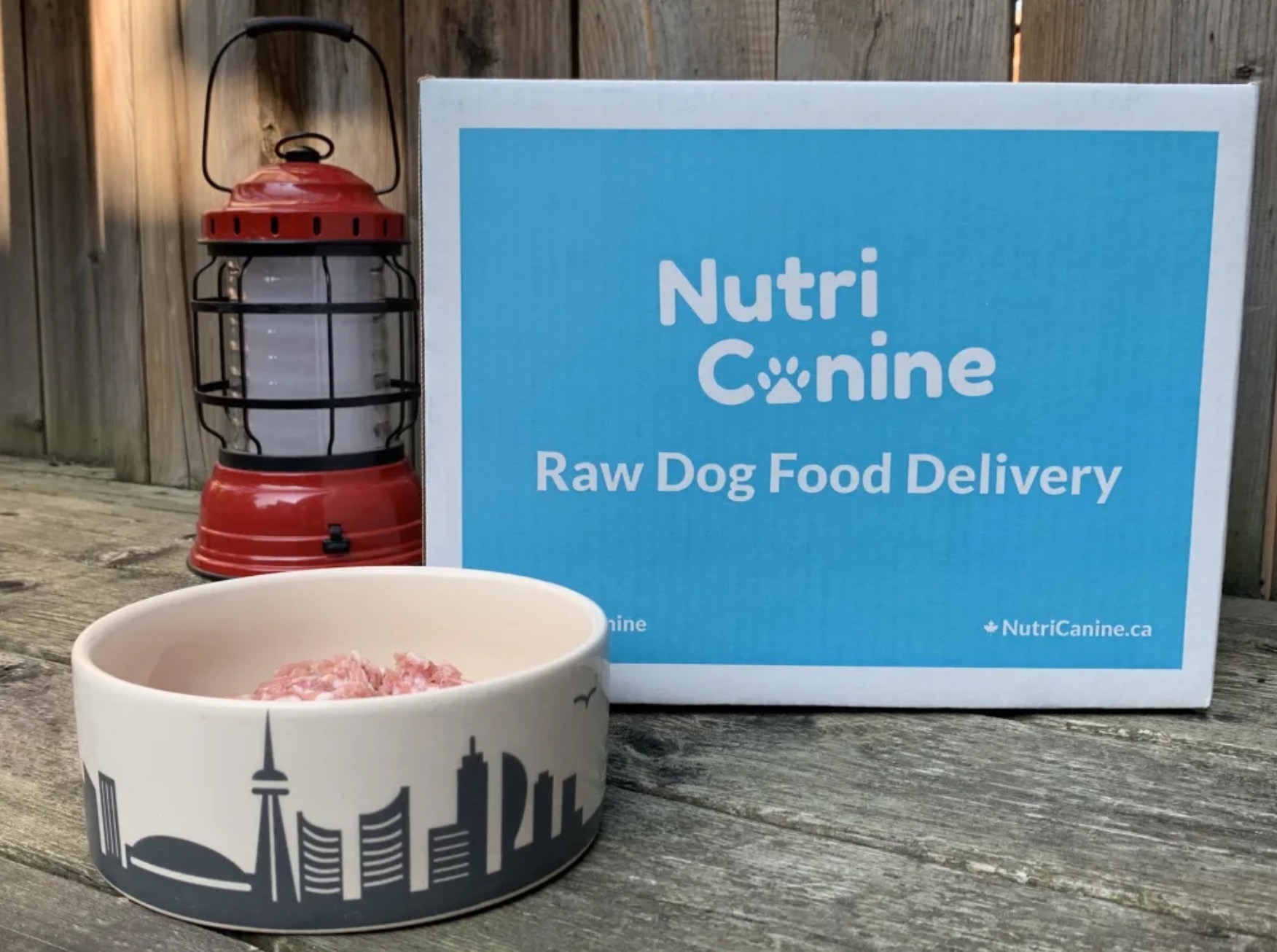 One of the benefits of fresh pet food subscription services is that you get to skip trips to the pet store.
It reduces costs for manufacturers because they get to cut out the middleman, but it does raise some concerns with pet owners regarding packaging.
NutriCanine Fresh Dog Food delivers their food in recyclable cardboard boxes and their recipes are vacuum sealed in BPA-free, food-safe pouches and flash frozen to maintain nutritional integrity and to prolong storage life.
With each NutriCanine Fresh Dog Food order, customers receive an information pamphlet with instructions for unboxing, transitioning, and feeding
NutriCanine Fresh Dog Food Dog Recalls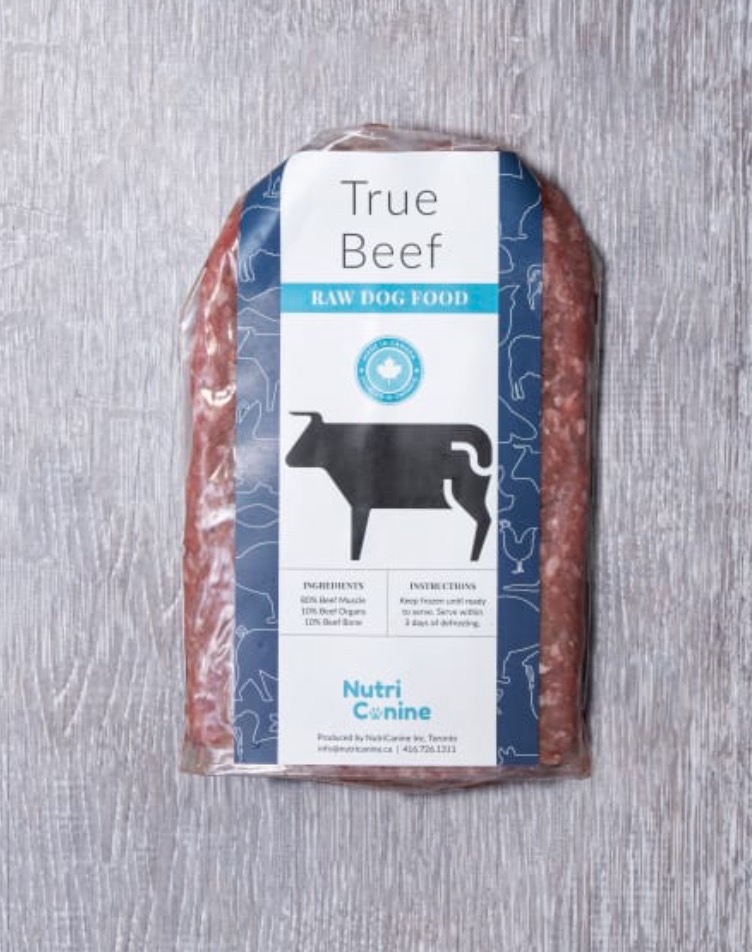 A dog food recall occurs when there is a problem with the product, and it needs to be removed from production and pet store shelves.
It can happen for something as simple as a formulation issue or mislabeling, or it can be for something as serious as contamination with foodborne pathogens.
Food recalls are more common in commercial pet foods because they are mass-produced and their production is often outsourced.
NutriCanine Fresh Dog Food oversees their production in their own facilities every step of the way.
They prepare their foods in small batches and ship them within days of cooking. To our knowledge, their products have never been recalled to date.
Is NutriCanine Fresh Dog Food Really Worth the Cost?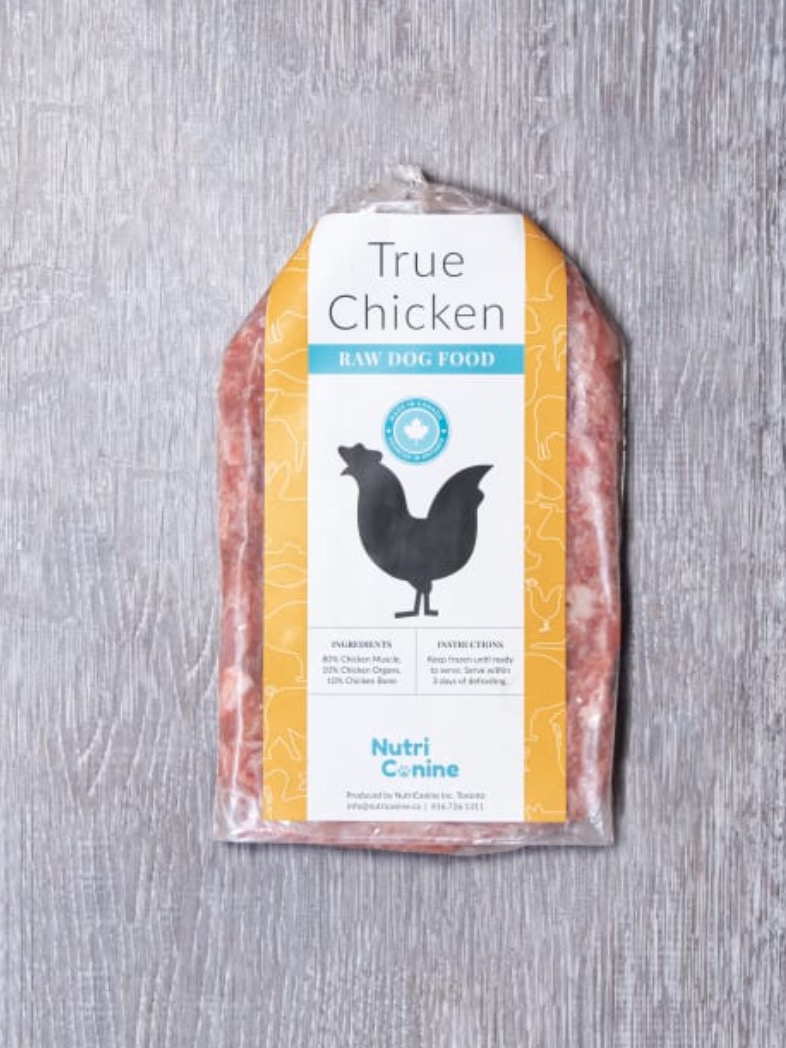 The food itself is much higher quality than most commercial pet foods which means better nutrition for your dog. The better your dog's nutrition, the healthier he will be.
Low-quality pet foods can leave gaps in your pet's nutrition which, over time, may contribute to serious health problems and expensive vet bills.
Saving money on cheap pet food now might end up costing you more in the long run.
Investing in your dog's long-term health and wellness with a fresh pet food company like NutriCanine Fresh Dog Food is definitely worth it.
Here are some additional benefits of feeding your dog premium dog food:
Improved and regulated digestion, less gas and diarrhoea

Reduced stool volume and odour

Healthier coat with less shedding

Increased energy levels and vitality

Healthy weight loss (when needed for overweight dogs)

Improved dental health and oral hygiene

Better urinary health, reduced risk for urinary tract infections (UTIs)
Not every fresh pet food company offers the same quality, but NutriCanine Fresh Dog Food is one you can trust.
They are very clear on their website about their manufacturing processes and how they formulate their recipes.
We were impressed with their Introduction Booklet that came in the box with our order.
NutriCanine Fresh Dog Food does their best to educate their customers and to give them the information they need to make the best possible choice for their pets.
How Do You Order It?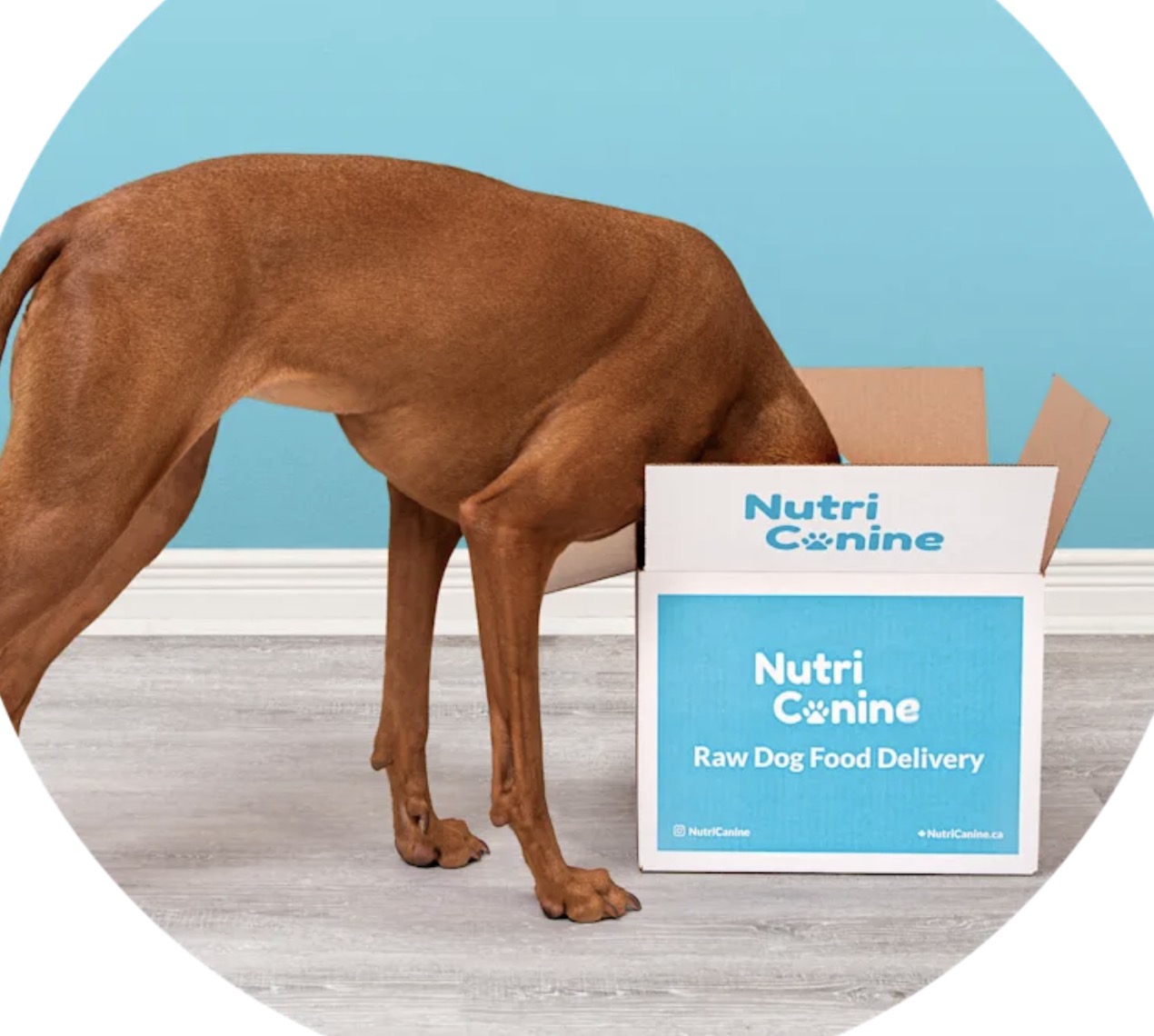 As is true for most fresh pet food companies, the best way to order is online. Simply click the "Get Started" button at the top of the page to be directed to their quiz. You'll be asked to provide basic information about your dog starting with his name, sex, and spay-neuter status.
From there, you'll fill in your dog's breed (if you know it) as well as his age, body type, and activity level.
NutriCanine Fresh Dog Food will use this information to calculate your dog's calorie needs and will give you options to choose from different recipes. You can change or customize your plan at any time.
Though ordering NutriCanine Fresh Dog Food online is the easiest option, it isn't the only one.
Most fresh pet food companies are only available online, but NutriCanine Fresh Dog Food is one of the few you can also find in stores. They are currently available in speciality pet stores throughout Toronto but maybe expanding their reach in the future. Check the website for updated info.
Customer Service
NutriCanine Fresh Dog Food does its best to eliminate any questions or concerns throughout the entire process.
The quiz on the website is extremely easy to fill out and you are presented with clear options at the end.
After you order, you'll receive a confirmation email with information about what comes next as well as update emails when your order is shipped and delivered.
If you have questions at any time, you can contact the support team via email at [email protected] Fresh Dog Food.ca
NutriCanine Fresh Dog Food uses high-quality, natural ingredients and their foods are prepared under excellent conditions
Tips for Making the Transition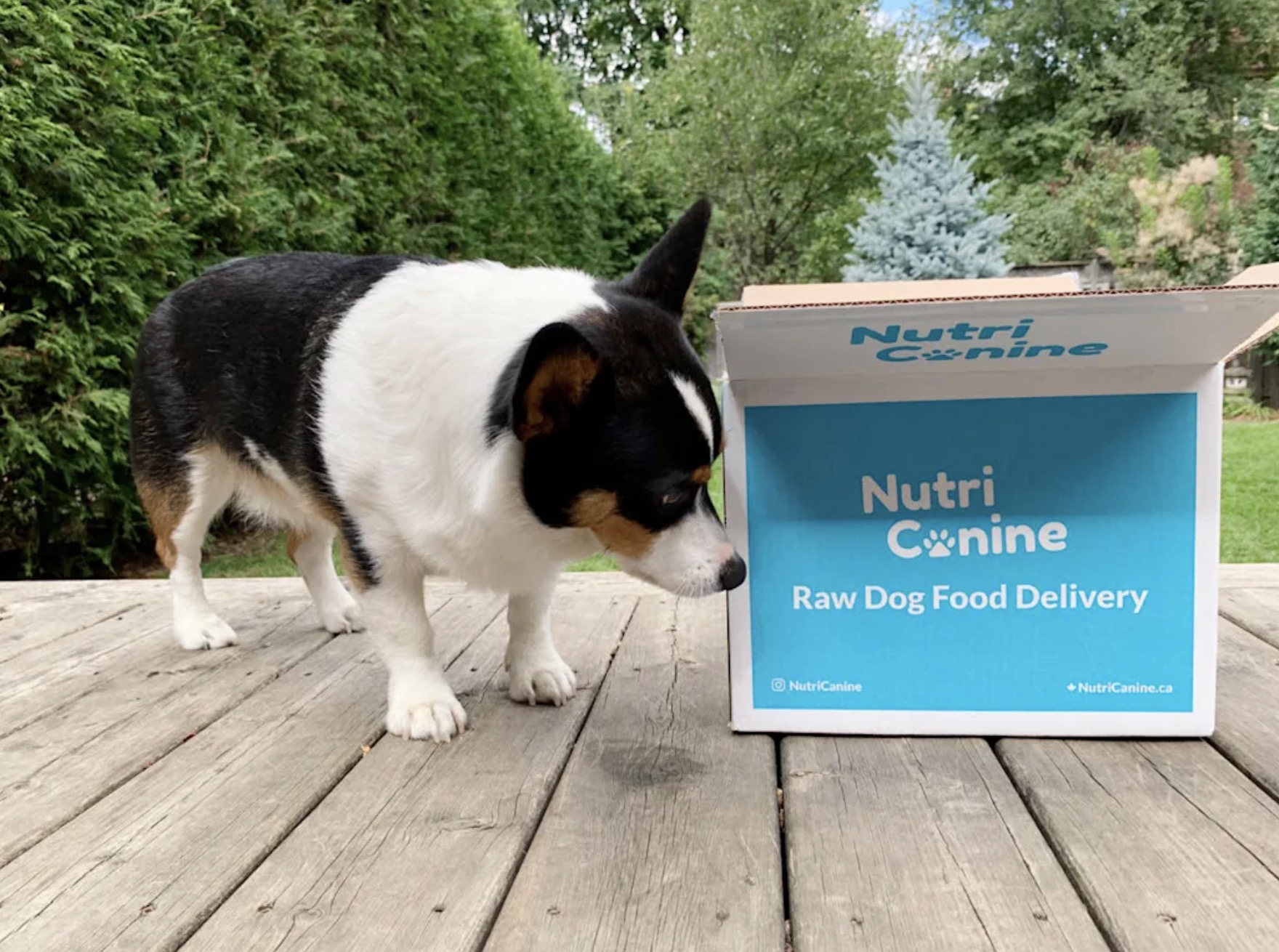 Fresh food is great but as eager as you are to improve your dog's diet you should still take things slow. Sudden changes in your dog's feeding routine can upset his stomach, so it's recommended that you gradually switch from his current diet to the new one.
NutriCanine Fresh Dog Food includes transition instructions with each order, so it's very easy.
For the first two days, you simply feed 25% NutriCanine Fresh Dog Food with 75% of your dog's old food. For days 3 to 5, feed 50% of each.
After 5 days, you can feed 75% NutriCanine Fresh Dog Food with 25% of the old food for a day or two before completely making the switch.
The Final Word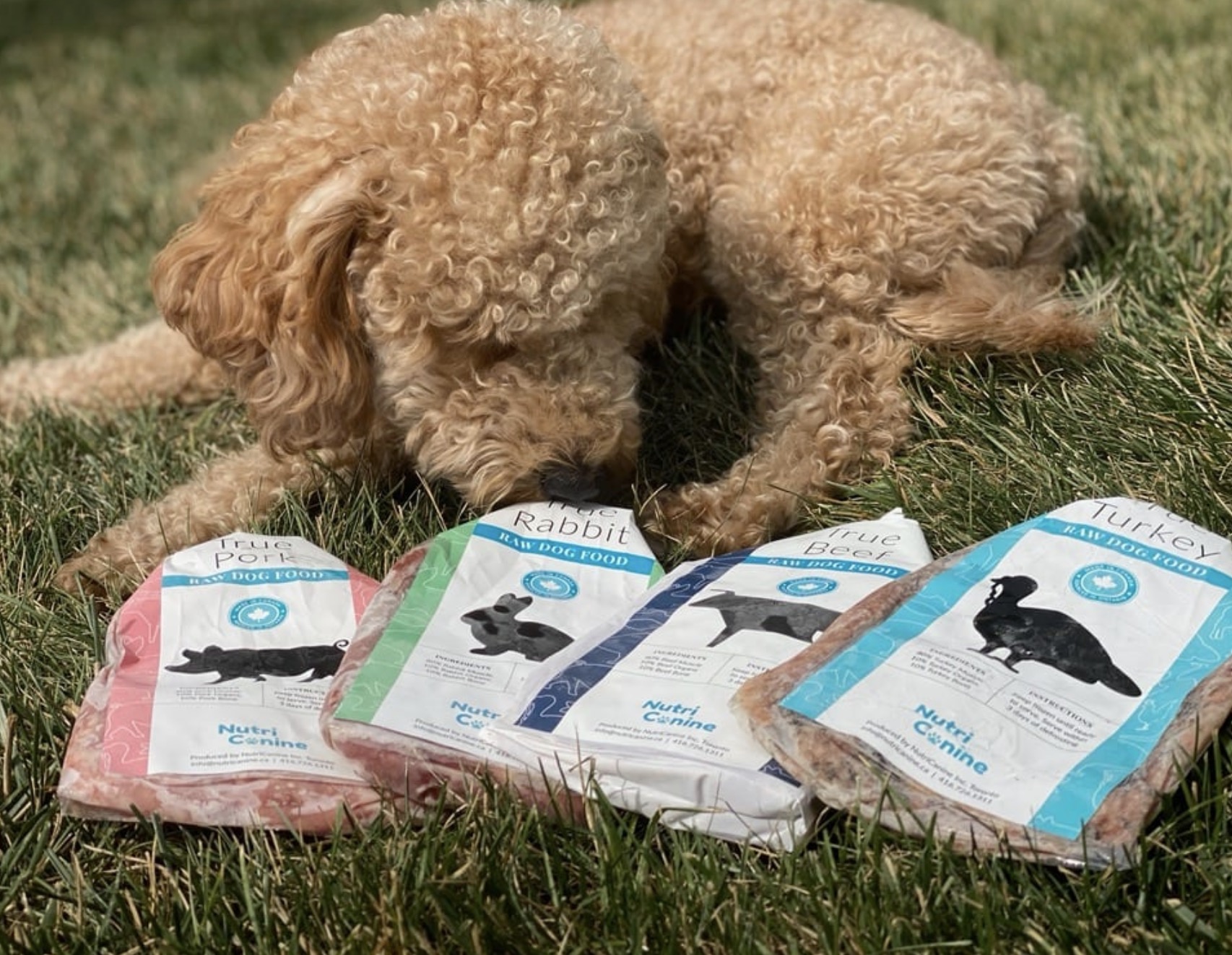 Overall, we think NutriCanine Fresh Dog Food is an excellent option for your dog. Fresh dog food is obviously of higher quality than the average dry food, but not all fresh food companies are created equal.
NutriCanine Fresh Dog Food makes it easy to order and customize your meal plan, plus they are very transparent about the quality and safety of their products.
We weren't concerned about the lack of recipe variety because most fresh food companies only offer three or four options.
What's more important is the quality of the ingredients and customizing the diet to your dog's individual calorie requirements. If a fresh dog food is in your budget, we recommend considering this brand.
Frequently Asked Questions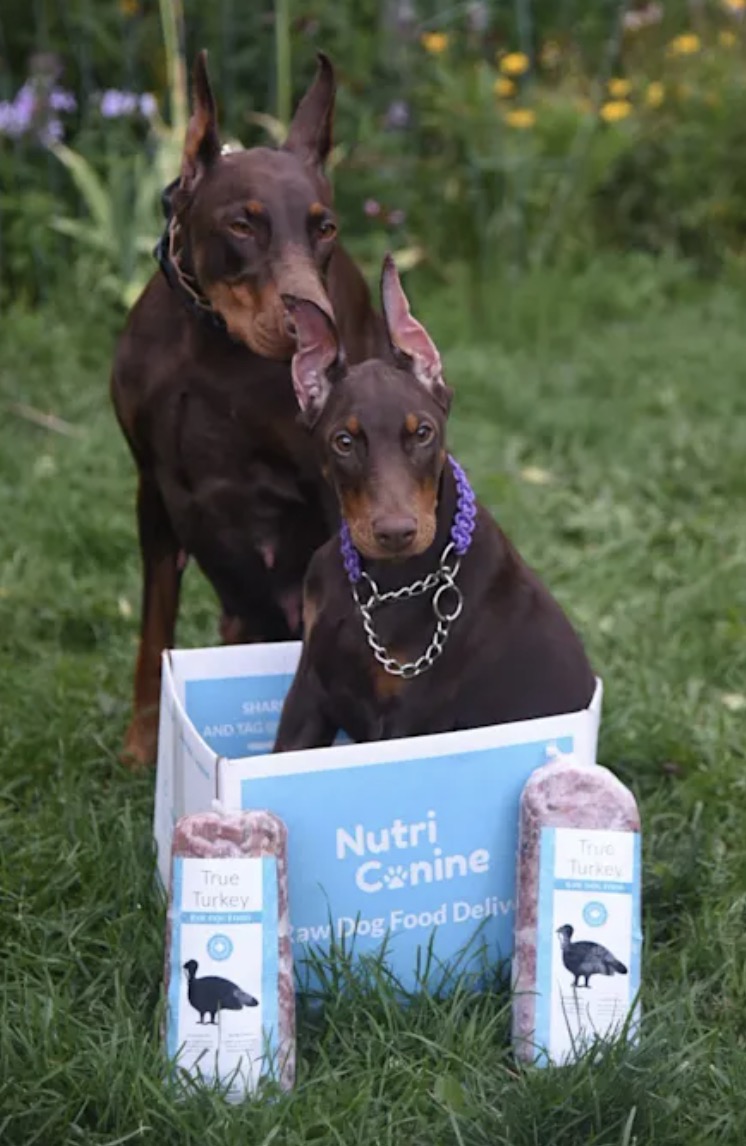 Has NutriCanine Fresh Dog Food ever been recalled
No, NutriCanine Fresh Dog Food dog food has never been recalled
Is NutriCanine Fresh Dog Food food organic?
Yes, They are also the only raw dog food company in Canada with CFIA certified facilities.
Is NutriCanine Fresh Dog Food food raw?
They have raw and gently cooked food. They give their customers options based on their lifestyle. We would recommend raw food unless you have children or a compromised health situation. NutriCanine Fresh Dog Food meals are also flash-frozen to minimize nutrient loss without the need for preservatives.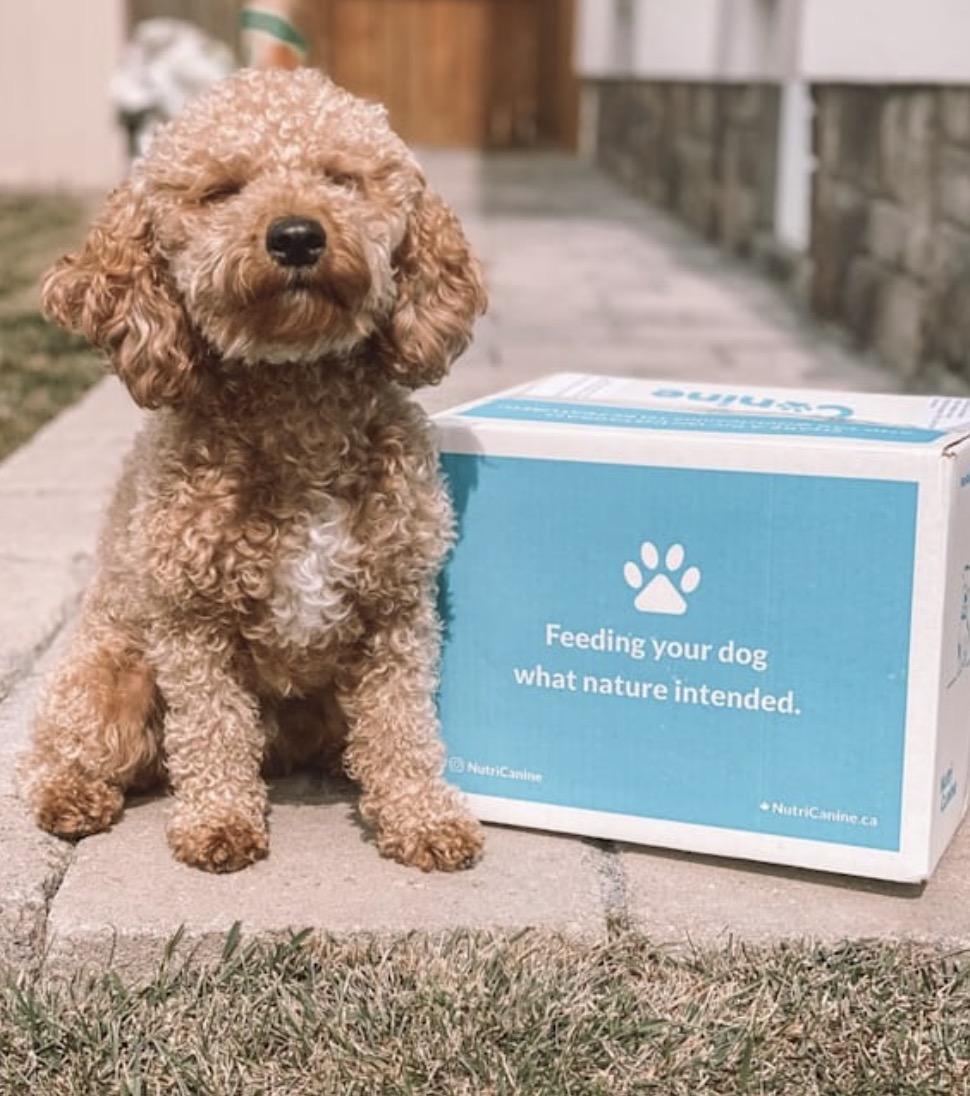 Every dog's meal plan is customized according to your dog's calorie needs, so the calorie content per cup might vary.
Can I cancel my NutriCanine Fresh Dog Food food subscription?
Yes, you can change or cancel your subscription at any time by contacting customer service or logging into your online account.