Every country in the world has some dogs native to it. But some countries are more popular and famous than others for their dogs. When it comes to Dutch dog breeds, you might have not heard about any of them.
But the Netherlands has been a breeding ground for dog breeds for many years. Dogs that originate in the Netherlands are quite diverse.
Fun fact: Did you know that the Kingdom of the Netherlands consists of twelve provinces in Europe and three islands in the Caribbean? The capital of the country is Amsterdam, and the seat of the government is The Hague.
Now, if you want a Dutch dog, you might have to try harder to find some. As with other countries in the region, there are shepherd dogs, guard dogs, companion dogs, and more. These Dutch dog breeds have multiple uses and skills.
Many of them originated as work animals, helping on the farm or aiding on hunts. Let's take a look at them.
Bouvier des Flanders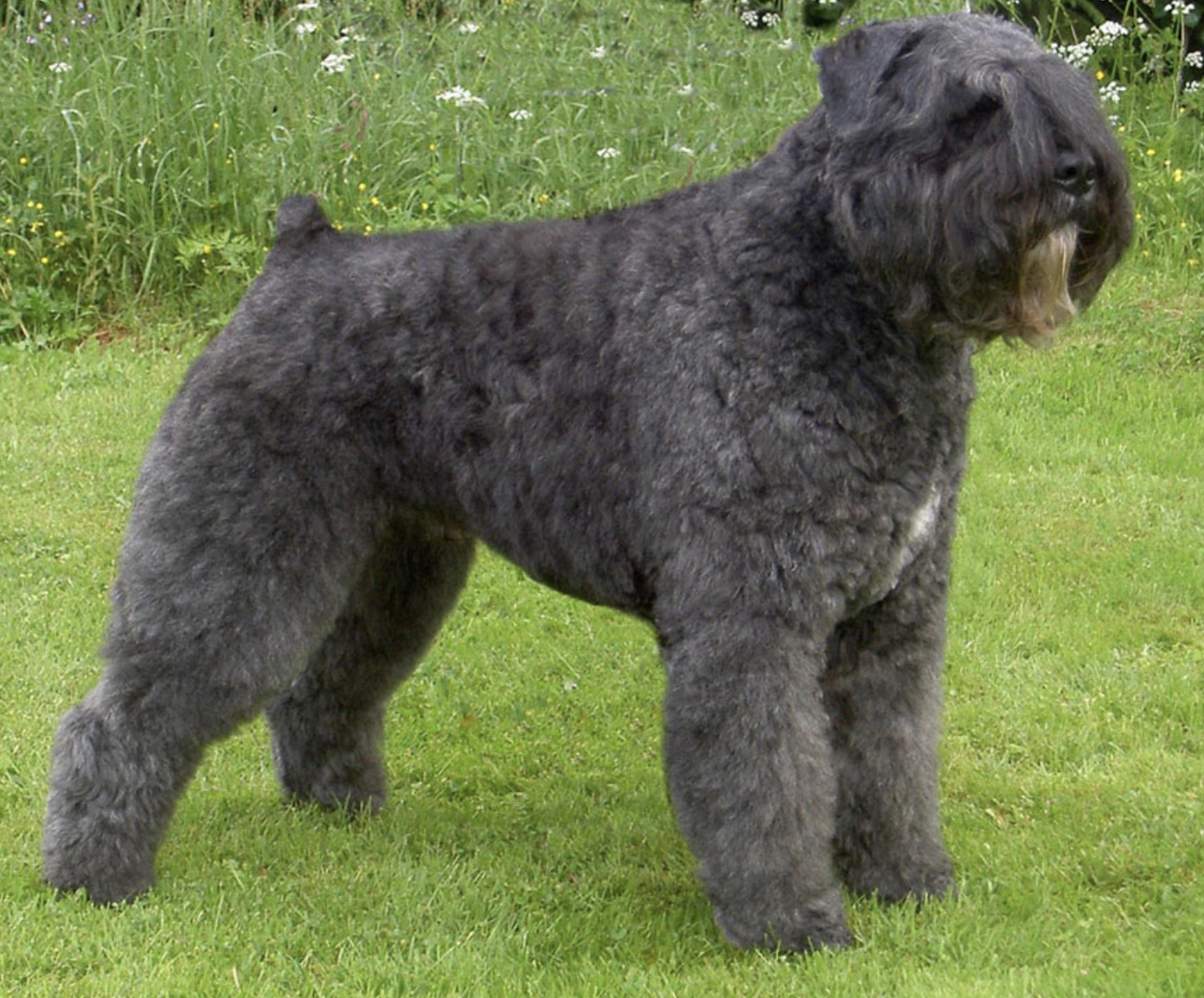 We start off with a herding dog developed for working on farms. Bouvier des Flanders is a Flanders native that you can often see driving cattle, herding sheep, or pulling carts. But that was back in the day.
Nowadays, this dog finds work as a guard dog or police dog. He is a common household pet in the Netherlands. His name means Cow Herder of Flanders.
Despite its huge size, Bouvier des Flanders is a calm and docile dog that has a pleasant nature. It is a great family dog that can get along with other animals when raised with them. If he is not raised with other animals, he can show aggressive behavior towards them.
Drentse Patrijshond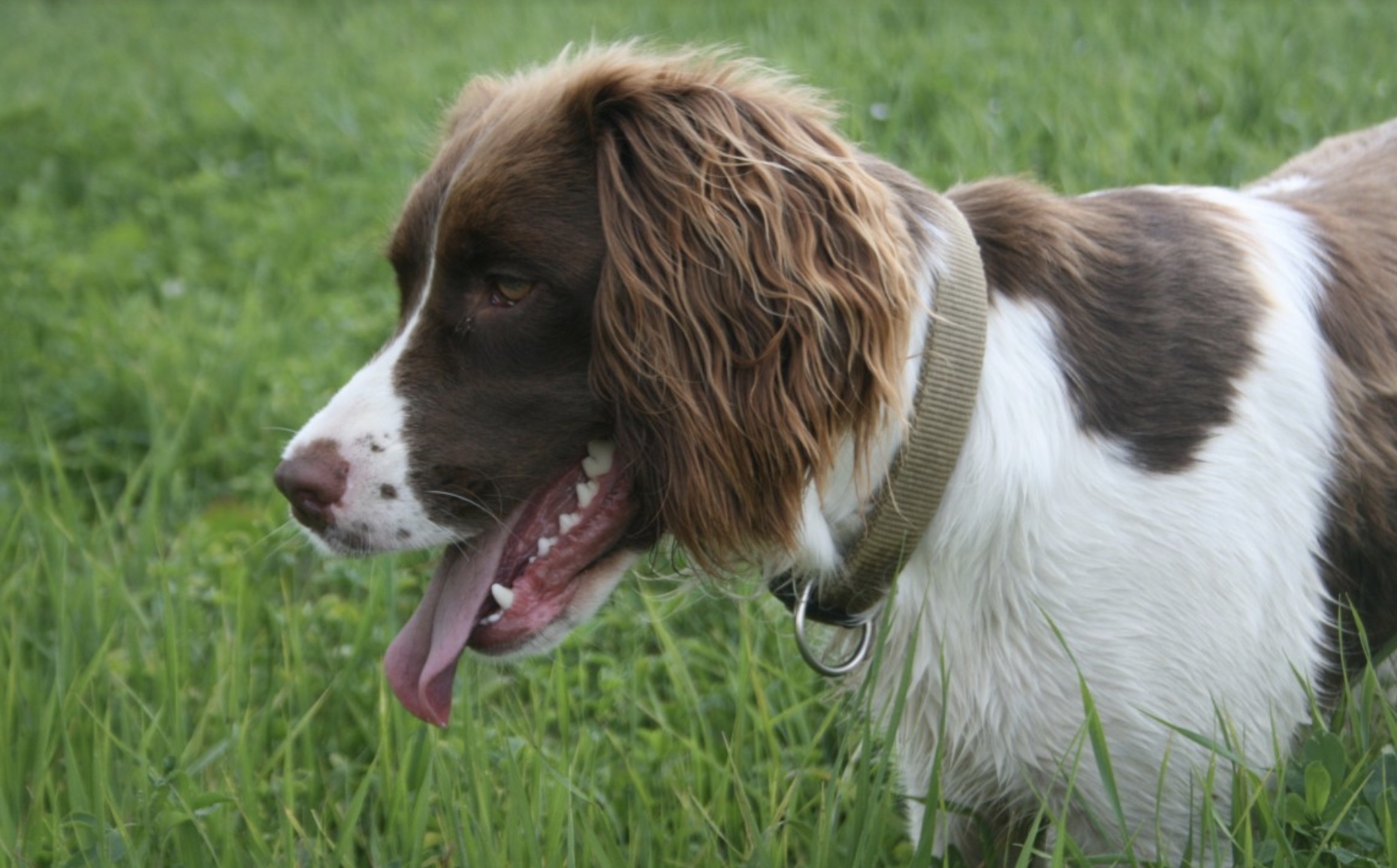 Drentse Patrijshond is a spaniel type dog that originates from the province of Drenthe in the north-eastern part of The Netherlands.
Called the Dutch Patridge Dog in English, there are approximately 5,000 dogs registered with the breed club in the Netherlands. Drentse Patrijshond is a versatile hunting dog. There are clubs also registered in Belgium, Denmark, Scandinavia, and North America.
He makes an excellent pointer and retriever due to his high intelligence and trainability. And when he is at home, he is a relaxed and loyal dog.
Dutch Shepherd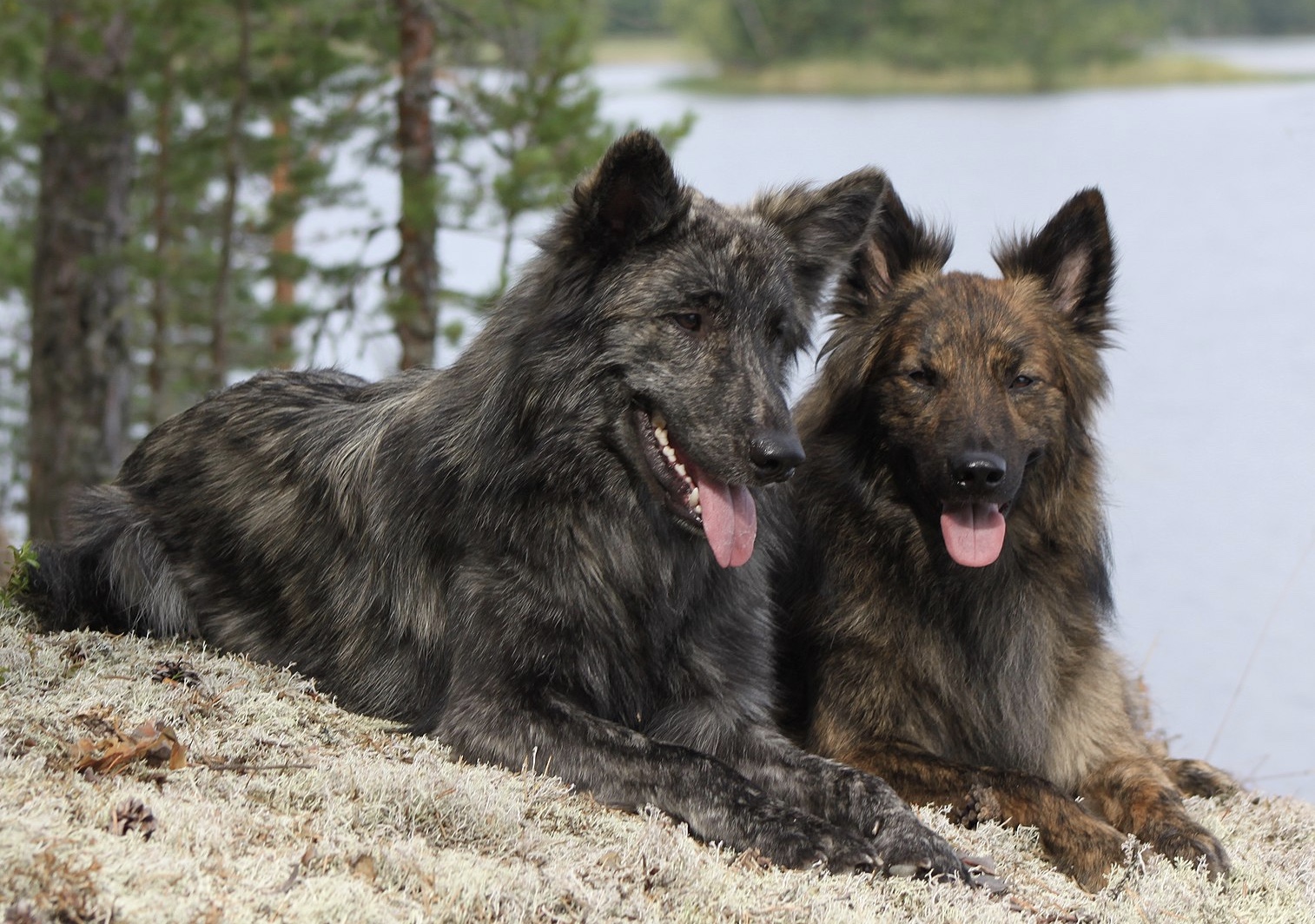 Every country with mountains needs a shepherd, right? Well, the Dutch shepherd puppy is a lively, athletic, alert, and intelligent dog breed. He has retained his herding instinct. He was originally developed for herding but has an independent nature.
The Dutch shepherd might show a mind of his own like some terrier dogs do. His original duties included keeping flocks of sheep in a particular location. He was able to run all day, and that reflects in his physique and structure.
Developed as an all-purpose farm dog, he is not a widely known dog breed. In the Netherlands, though, he is a loyal companion and competent working dog used for obedience training, dog sports, herding, tracking, search and rescue, and more. There, he is known as Hollandse Herdershond.
Markiesje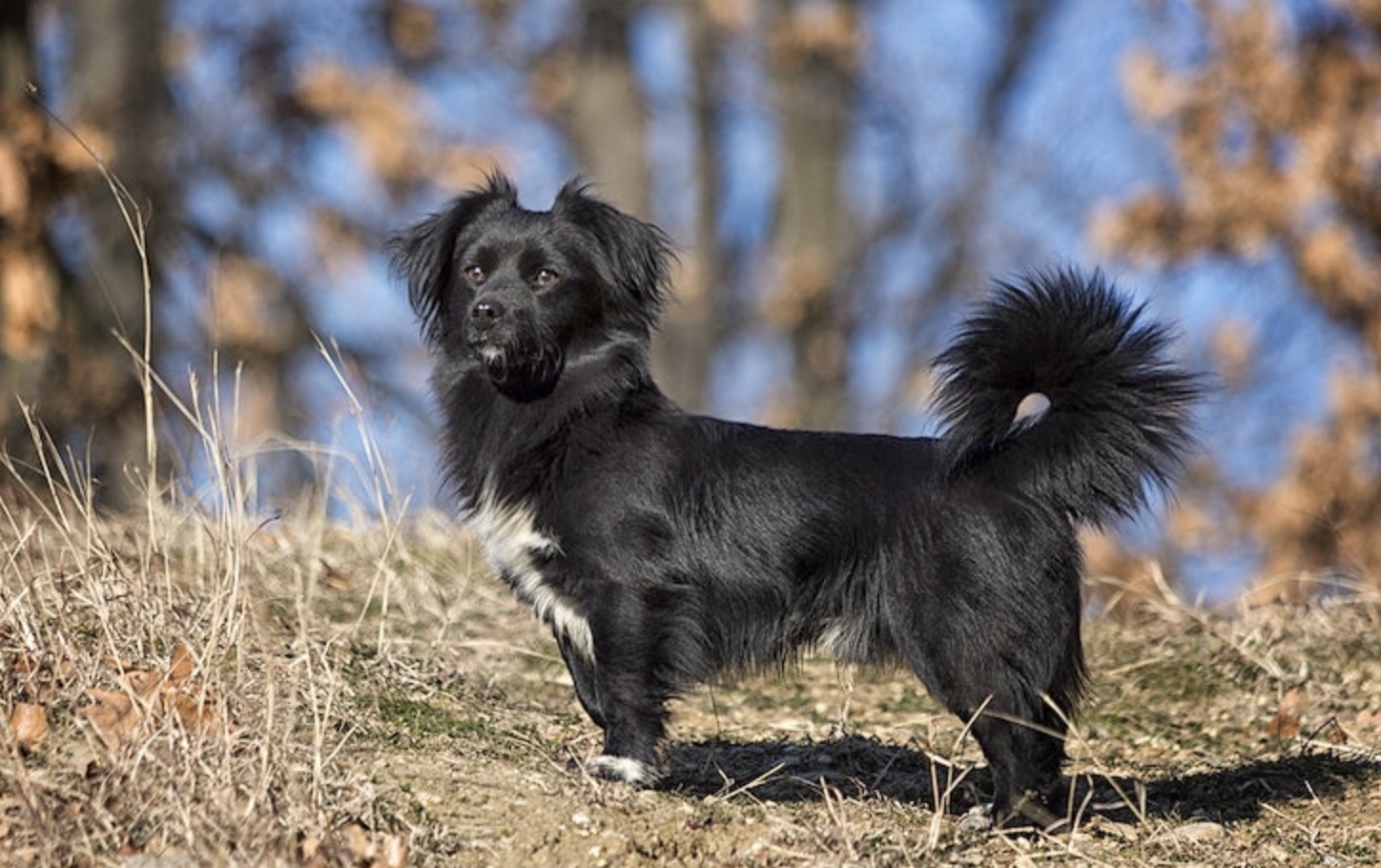 We continue our list of Dutch dog breeds with Markiesje, a Dutch companion dog for ladies of noble birth. He was quite popular in the 18th century. But there was a time he was forgotten by official cynology.
Then, a Dutch breed club was founded in 1979 with the aim of restoration. Twenty years later, there are now breeding programs for Markiesje, a companion dog breed.
He is an elegant but small dog. Yet, he is not a toy dog. He comes in black color with white markings.
Saarloos wolfdog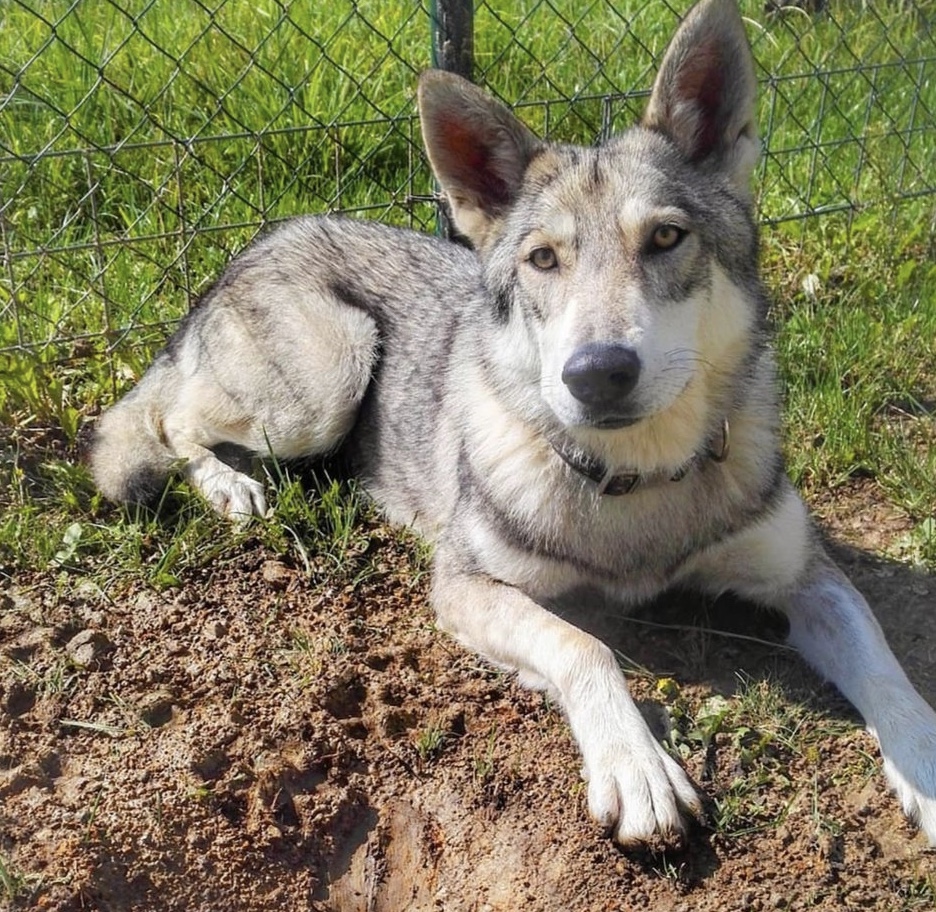 Created by Leendert Saarloos in the 1930s, the Saarloos wolfdog was a result of the improvement of the German shepherd Dog. Leendert wanted to improve the qualities of his beloved dog breed, the GSD.
How he did do it? Well, he started by introducing wolf blood and then put emphasis on behavioral characteristics and traits. The exterior was not important to him.
Six years after his death in 1969, the Saarloos wolfdog won the Raad van Beheer recognition.
Nowadays, this Dutch dog breed is a highly reliable and sociable puppy.
Dutch Smoushond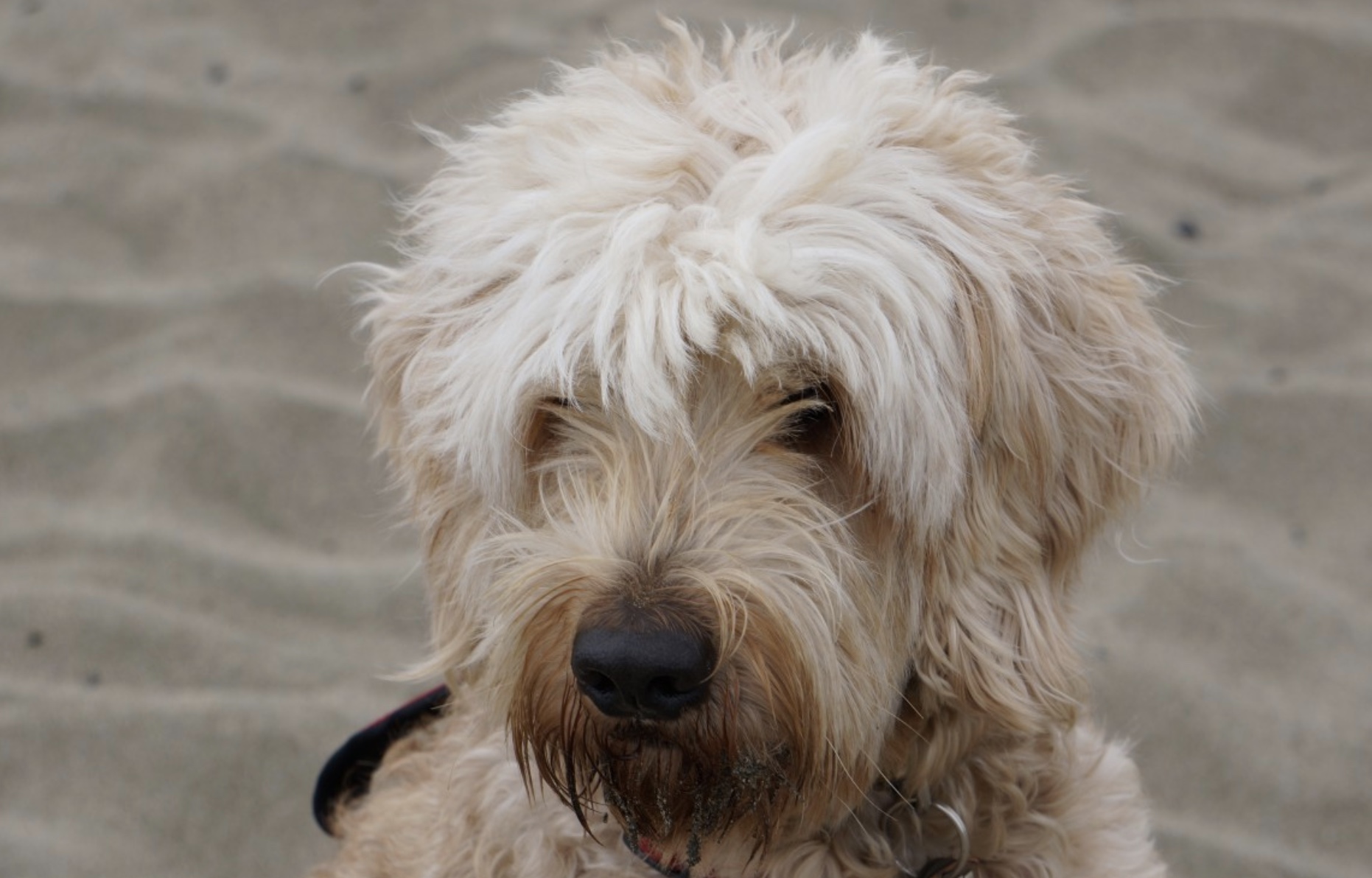 If you want a small dog breed from the Netherlands, this is it. Dutch Smoushond is one of the smallest Dutch dog breeds. He is related to the Pinschers and Schnauzers. Same as these two, he was used as a rat hunting dog.
You can rarely see the Dutch Smoushond outside of the Netherlands. His name comes from an unfortunate phrasing comparing it to Jewish men.
The Dutch Smoushond weighs more than 20 pounds and is considered a rare breed.
Nederlandse Schapendoes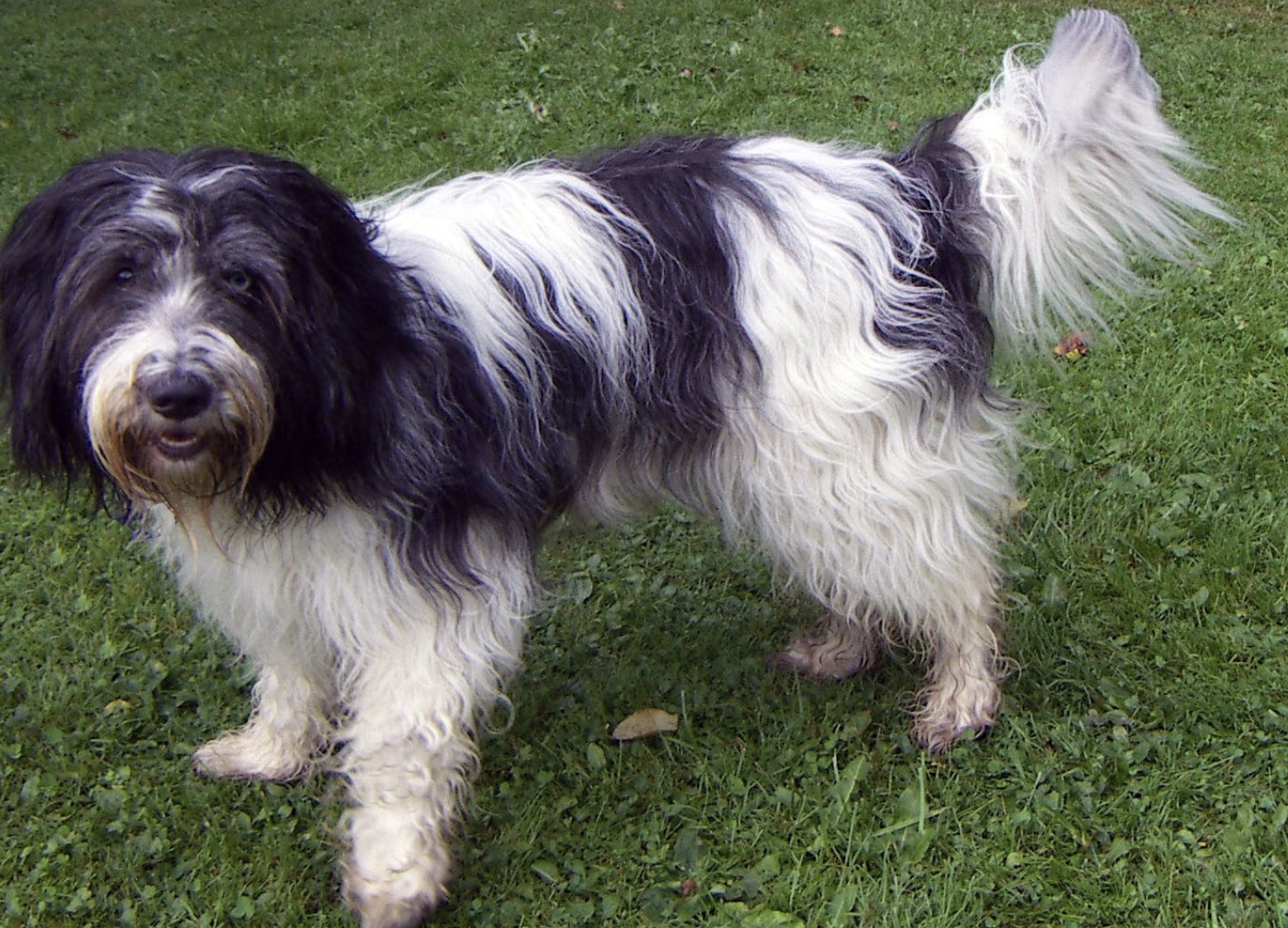 Nederlandse Schapendoes is also known as Dutch Schapendoes, and he has the same native breed origin as the Dutch Shepherd dog.
He is just of a smaller variety. His original usage was to herd the flock when moving. There is a breed club about Nederlandse Schapendoes, founded in 1947.
He is a working breed, agile, and active. All colors of the breed standard are permitted, but greyish to black is preferred.
Keeshond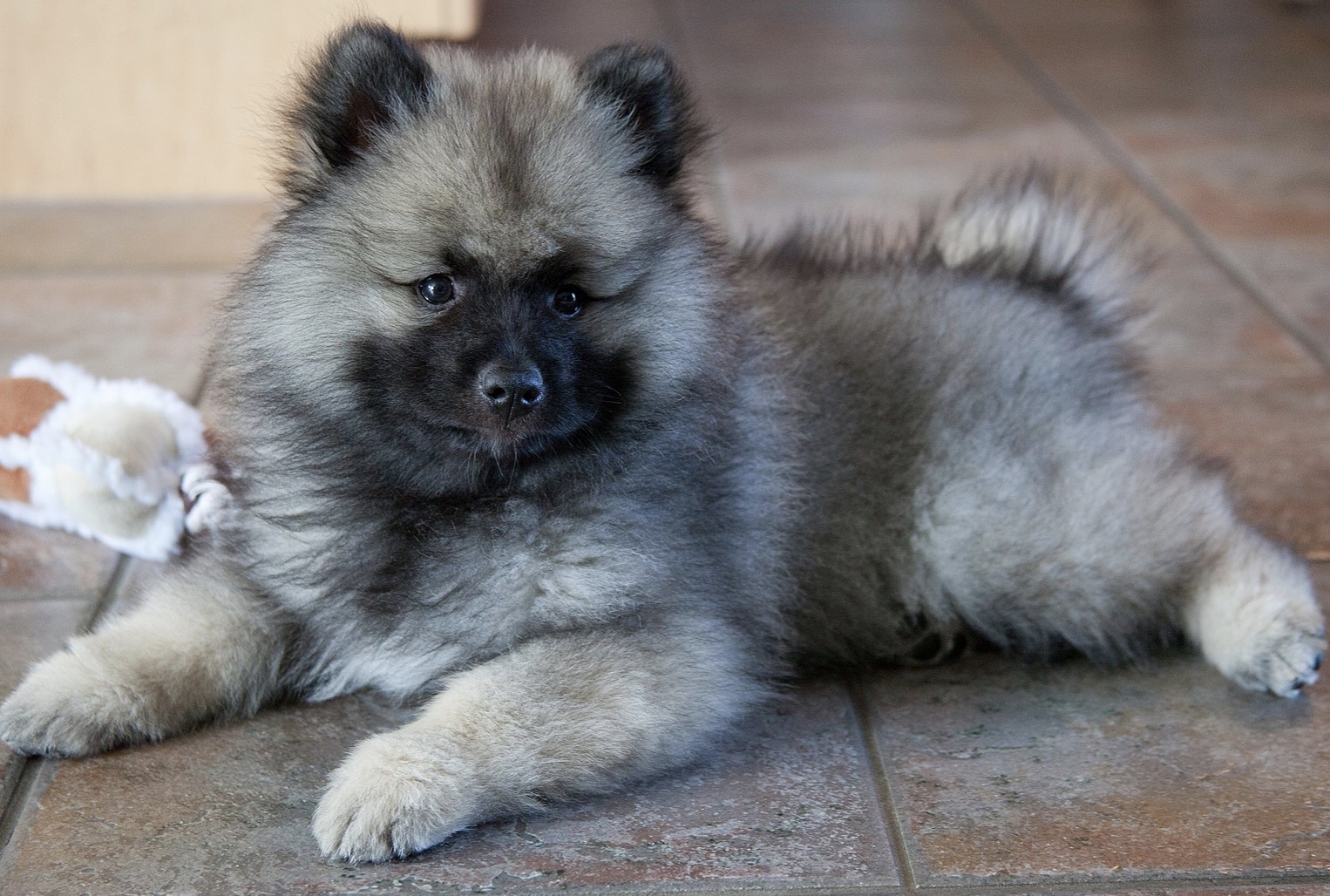 Keeshond is closely related to the German Spitz, as it features a plush double-layered coat of silver and black fur. Many people know it as the Dutch Barge Dog.
He was a symbol of a patriotic group in the Netherlands during the French Revolution. The American Kennel Club recognized this Dutch dog breed in 1930.
Keeshond is a healthy breed but can be difficult to train. Its playful and affectionate nature makes the puppy an ideal family pet.
Nederlandse kooikerhondje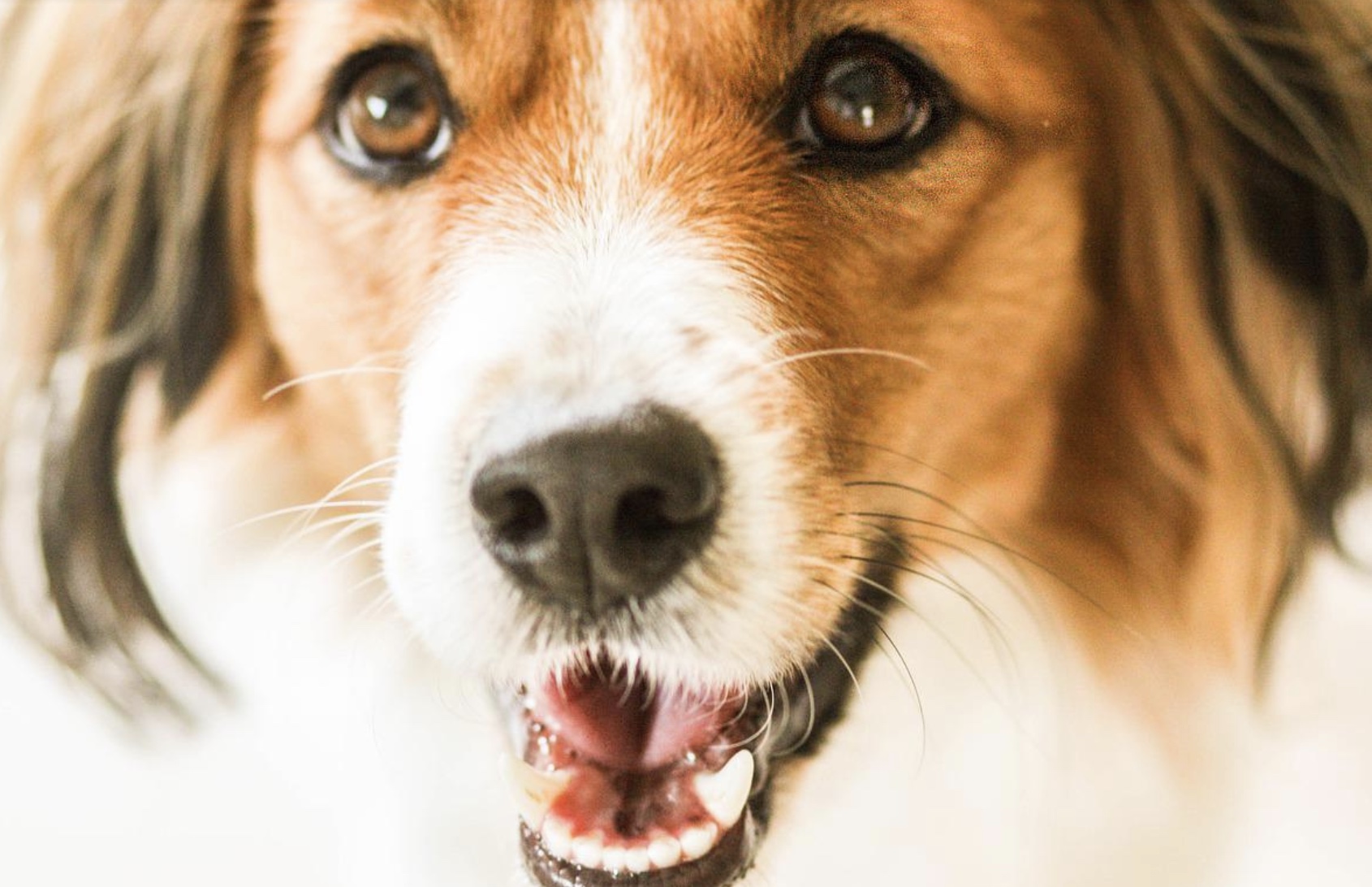 Nederlandse Kooikerhondje is an old breed that you can see in several paintings of Dutch masters from the 17th century. He is often portrayed as the companion dog of a family.
But he was actually a working breed. He worked by waving his tail with a white point, arousing the curiosity of ducks, and then herds the ducks to the end of the wickerwork tunnel. There, hunters could catch the ducks.
Yet, nowadays, the majority of Nederlandse Kooikerhondje dogs are used as companion dogs who live active life. Their coat color is orange red plates on a white fond.
Wetterhoun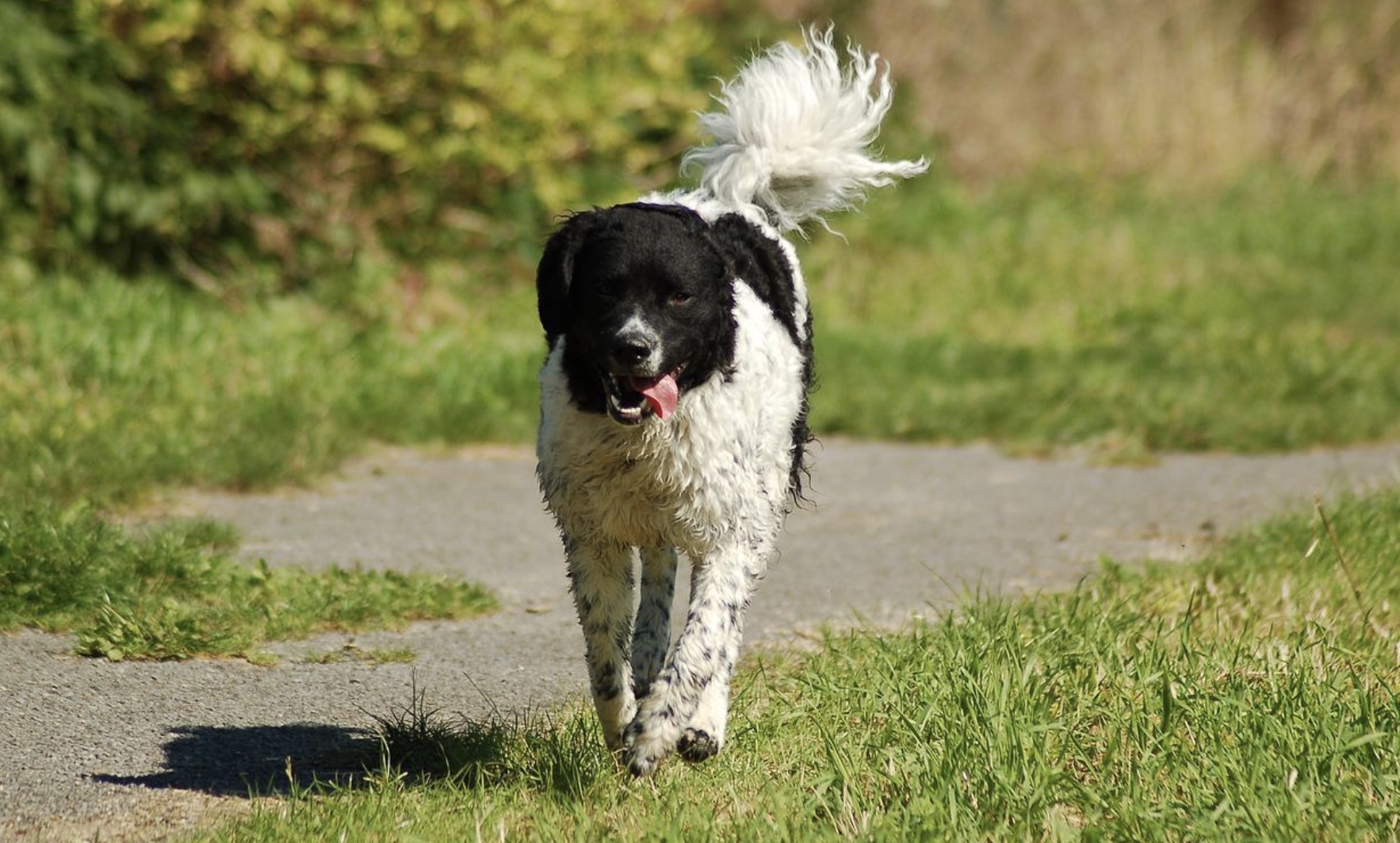 Also known as Frisian Water Dog, Wetterhoun is a hunting breed of medium size. He is rumored to come from traveling Gypsy dogs. As you can see, the Netherlands has a retriever type dog, hunting dogs, water dogs, and more.
He was traditionally trained to hunt otters, but he was also capable of retrieving waterfowl or acting as a watch dog.
Wirehaired pointing Griffon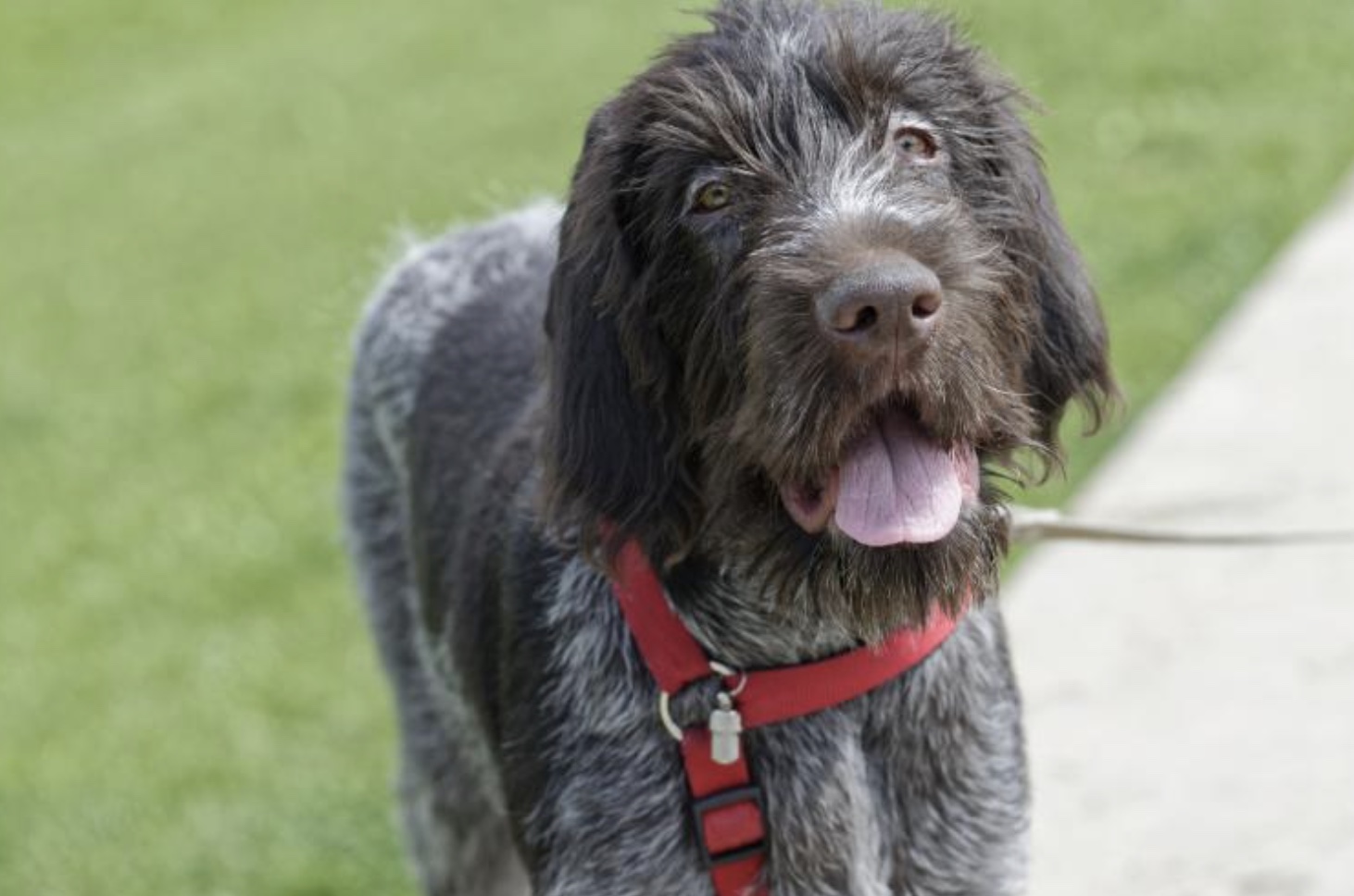 This puppy has somewhat of a mixed origin story. His first breeder, Eduard Karel Korthals, was born in Germany. But the Wirehaired Pointing Griffon is largely accepted as a Dutch breed.
He is relatively rare outside of the Netherlands, Germany, and France. The versatile gun dog is capable of accommodating any tracking or hunting task.