According to the American Kennel Club, there seven different types of dog groups, and the hound is one of them. The other six are herding, toy, non-sporting, sporting, terrier, and working type dogs.
Hound dog breeds share a common ancestral trait, which is hunting. They use their powerful scent to follow a trail and help hunters catch their prey.
In addition to using their scent, they are blessed with phenomenal stamina that helps them run down quarry. But those are the only two ways you can generalize hound dog breeds.
They are unique in their own manner, and there are more than 50 hound dogs. Some of them are scent hound dogs, while others are sight hound dogs. With that in mind, let's talk about the more popular, and those that are also good as family dogs.
Bloodhound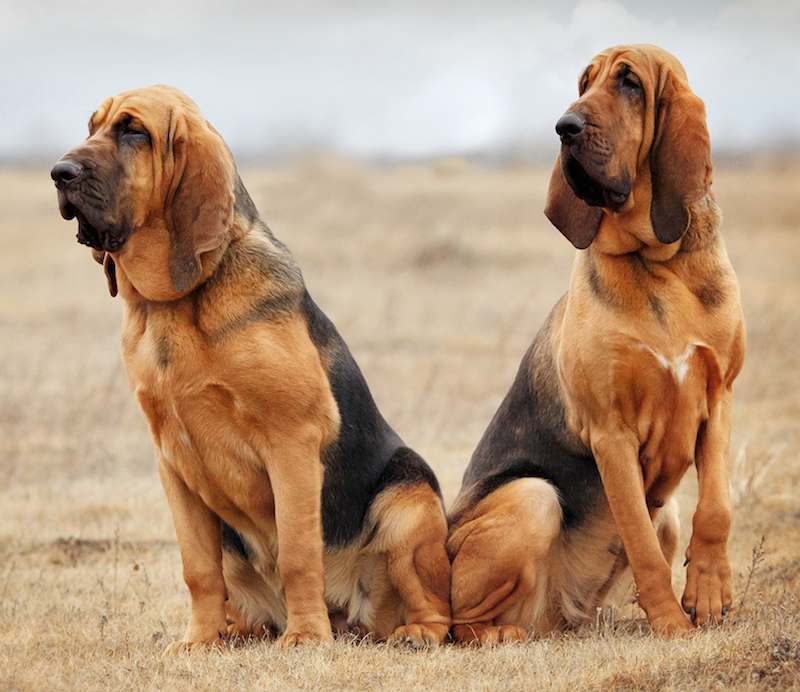 This is the quintessential scent hound. He might be woeful looking, but his incredible tenacity makes him a great hunting dog.
However, they are seldom used for hunting today. Some bloodhounds, however, still have their natural instinct for chasing small animals.
The bloodhound has 230 million scent receptors, which is 40 times more than that of humans. All of these receptors allow the bloodhound to pick up even weeks-old scent and track it over land and water.
Originally, he was bred for hunting deer and wild boar. In the Middle Ages, on the other hand, he was used for tracking people.
His personality is among the best in the world of dogs. Friendly and loyal, he makes an ideal house pet.
Beagle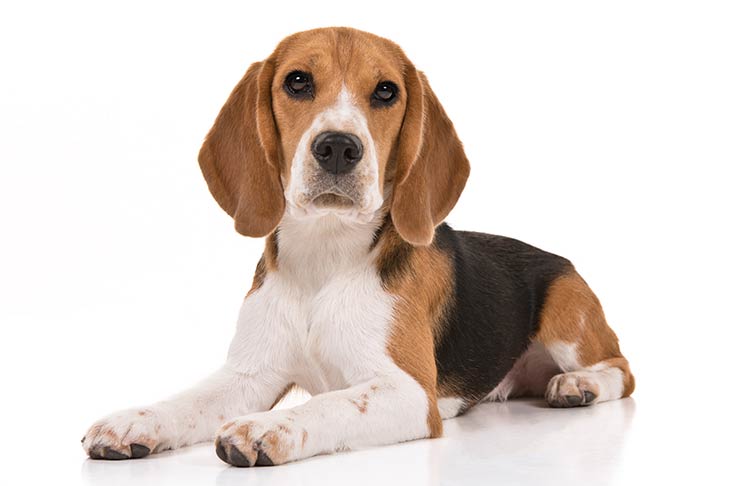 Nowadays, the Beagle is one of the most popular pets. And for a good reason. He is an active dog, friendly, and loyal. He has not lost his scent instinct, but he is not one that will try and hunt small animals.
One thing to note about the Beagle, you have to be ready for a lot of howling.
The Beagle can literally open his throat and howl like no other breed. And he has three different types of howls or barks, each for a different purpose.
But if you are looking for a great family pet that loves to play, accompany on your walks, and have fun with, the Beagle is the right choice.
Of all the dogs on this list, the Beagle ranks highest on the American Kennel Club popularity list. Probably because he is the best companion dog of this list.
Basset Hound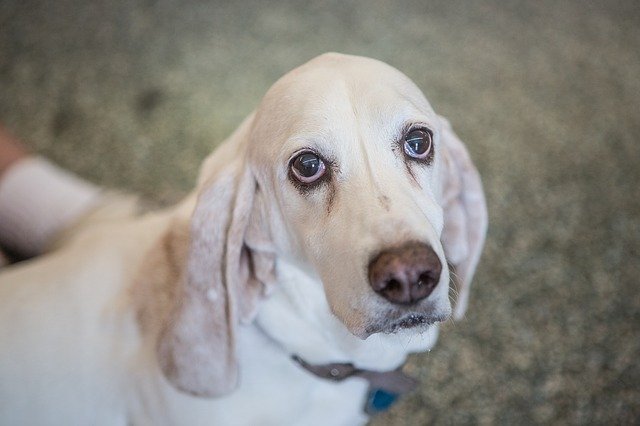 Another popular hound dog breed, the Basset Hound is a short-legged breed. He is among the most recognizable dogs, as you can see him in many cartoons and movies.
The Basset hound is among the best scent dogs in the hound group, as his sense of smell is second only to the bloodhound. He is one of the six recognized basset-type dogs in France.
As for being a good family pet, the Basset Hound is among the most pleasant-natured and easygoing dog you can find.
Basset Hounds are clownish and enjoy having fun with their people. Good-natured, sociable, and peaceful with strangers and other animals, they are ideal for novice owners.
One problem only is the command "come". They are not eager to obey. Instead, they love going to other people to socialize, as well as other dogs.
You have to be careful only with their weight. Being a hearty eater he can easily get obese. Remember, the basset hound is not a very active dog, especially in the house.
Afghan Hound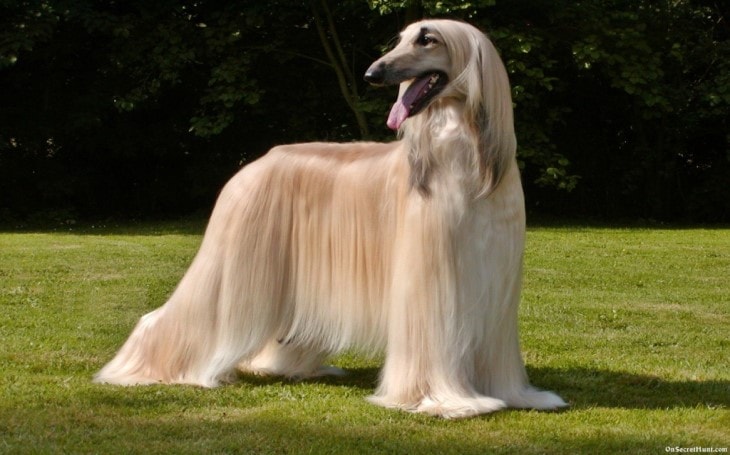 There are two types of people when it comes to Afghan hound. Some are amazed by his unique dramatic silky coat, exotic face, and thin, almost like a fashion model build.
This hound breed has an appearance quite like any other. And then there are those that think of the Afghan Hound as the dumbest dog in the world since he is on the bottom of the list of most intelligent dog breeds.
But that list cares only about working intelligence, which is "how obedient is a dog to commands using food and treats".
With that in mind, the Afghan Hound is a quite active dog that requires a lot of exercise. He is among the fastest dog breeds.
Being an ancient breed definitely adds appeal to the breed, and he is quite nice with children and families.
Dachshund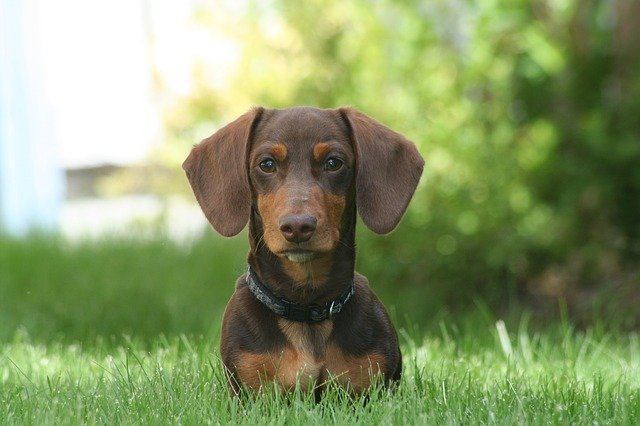 The nickname of the dog is a sausage dog or wiener dog, and that is not something that is appealing, to be honest. But the Dachshund is a superstar among puppies in the hound world.
He is the only breed certified to hunt above and below ground. Thanks to his miniature stance, he can flush out small burrowing animals with ease. And he can also track scent over a long distance.
In terms of being a family dog, he needs early socialization and training. The Dachshund has a natural aggressive gene, so be careful. He is not the friendliest dog among other animals.
Greyhound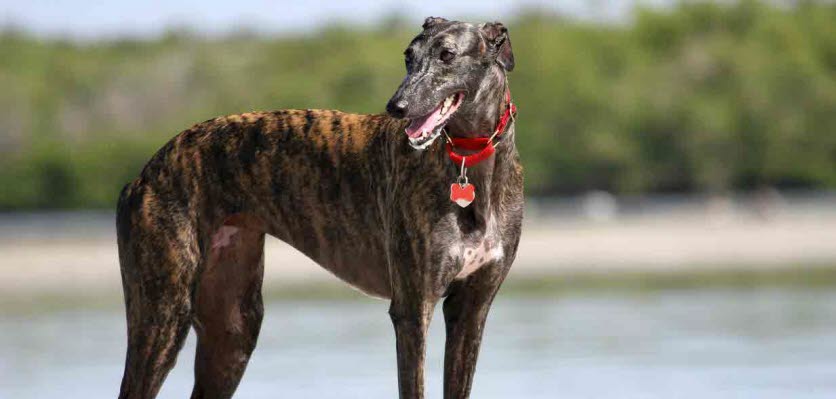 This dog is the champion sprinter of the dog world. Gentle, noble, and sweet-tempered, the Greyhound makes a perfect companion for an active family.
He is the fastest dog alive, able to reach a speed of 45mph. In the past several years, he has seen a rise in popularity as a family dog.
The reason is simple, a lot of families adopt retired racing Greyhounds. It is sad that some people exploit and use them only for racing, making money for their owner.
Just remember, the Greyhound is a sight hound dog, and he might be inclined to chase little objects and animals.
Rhodesian ridgeback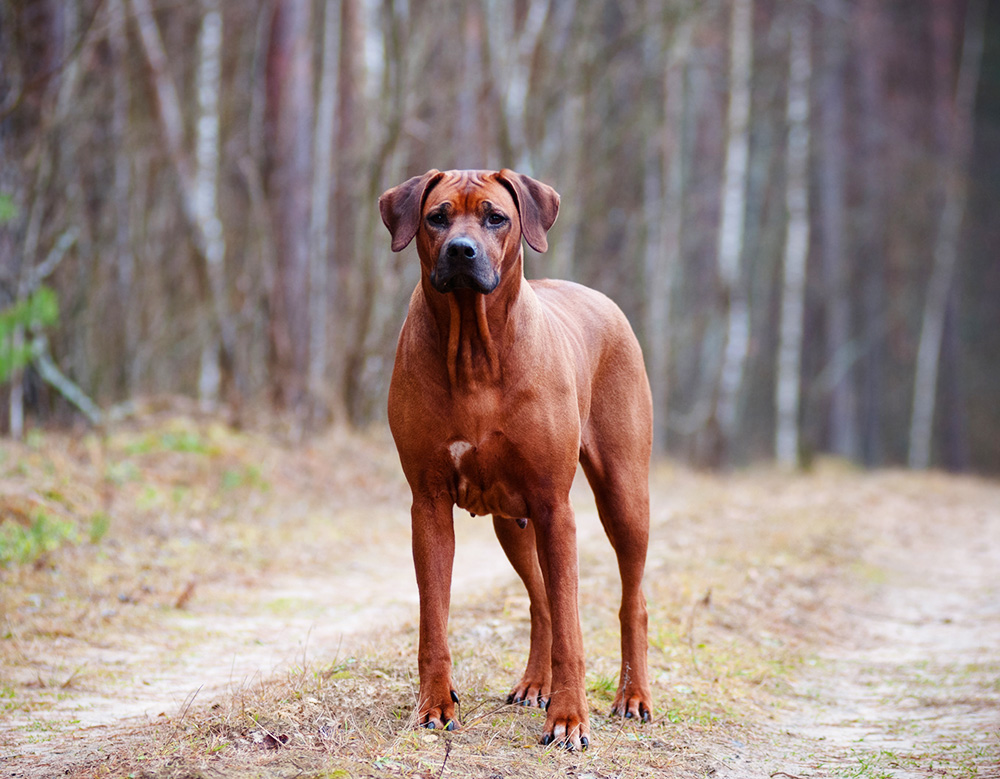 This hunting dog is actually a combination of many breeds. Some of the breeds involved in the creation of the Rhodesian ridgeback are Greyhound, long-legged Bulldogs, terriers, Great Danes, and more.
The result is a sturdy dog that was used for protecting hunters' fresh kill from hungry lions. With that in mind, while courageous, these dogs are not dangerous. They are not aggressive. Instead, they are extremely tolerant of other dogs and animals.
The Ridgeback is great with children, but you have to teach the dog and your kid to behave. The most unique feature if the ridge of fur that runs down back his back and grows in the opposite direction of the rest of the coat.
Pharaoh Hound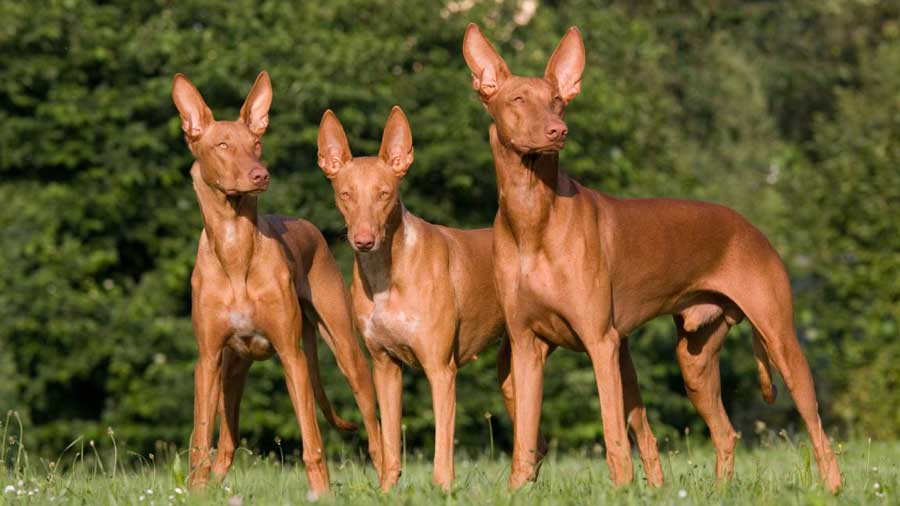 The Ancient dog of Malta is an elegant and rugged sprinting dog. In Maltese, his name is Kelb-tal-Fenek, which translates to dog of the rabbit.
He was used for hunting rabbits in the rocky terrain. If you want a pharaoh hound, you should be ready to spend a bit more.
He is among the top 10 most expensive dog breeds.
In terms of a family pet, he is affectionate with children and gets along with other dogs as well. Just be careful with small animals, as he might see them as prey.
Sensitive and patient, the dog is happy with just a soft bed, daily run, and attention from his owners.
In addition to being a fast dog and sprinter, the Pharaoh Hound is also an excellent jumper. You can play a lot of games with him.
Basenji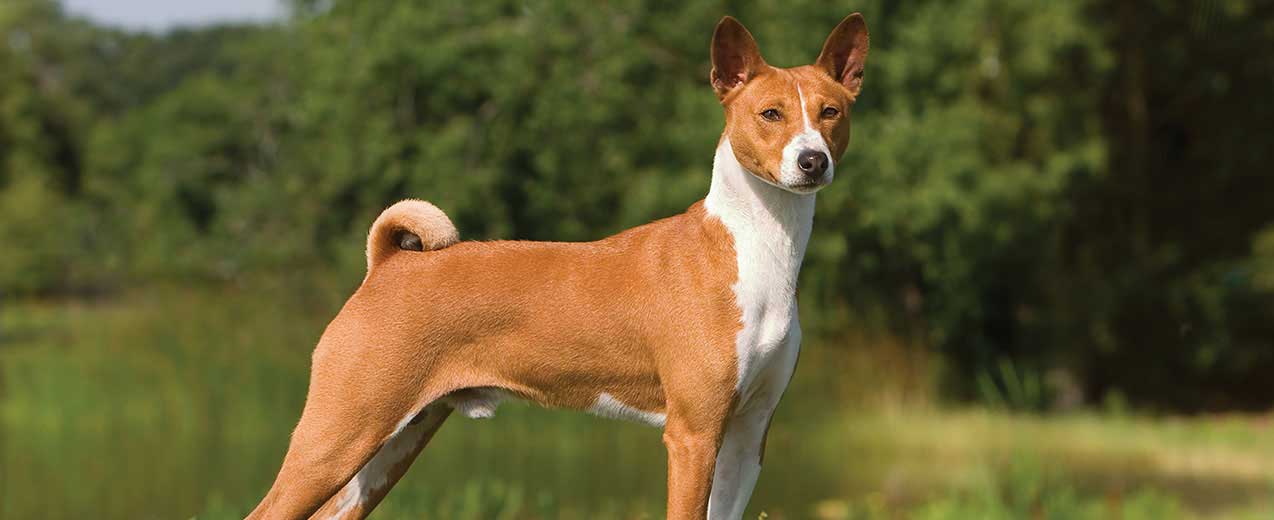 If you like a dog breed that has catlike behavior, the Basenji might be the choice for you. His behavior is described as catlike because he is curious, intelligent, and independent at the same time.
The ultra-fastidious dog is a unique hound dog since he excels at both sight and scent. He has impeccable grooming habits. And the best part might be his lack of barking.
Originating in Africa, he was used for tracking small animals and chasing them into nets. Nowadays, because of his aloof personality, he makes a great family pet. He can do well with other animals, but not so outgoing to strangers.
Irish Wolfhound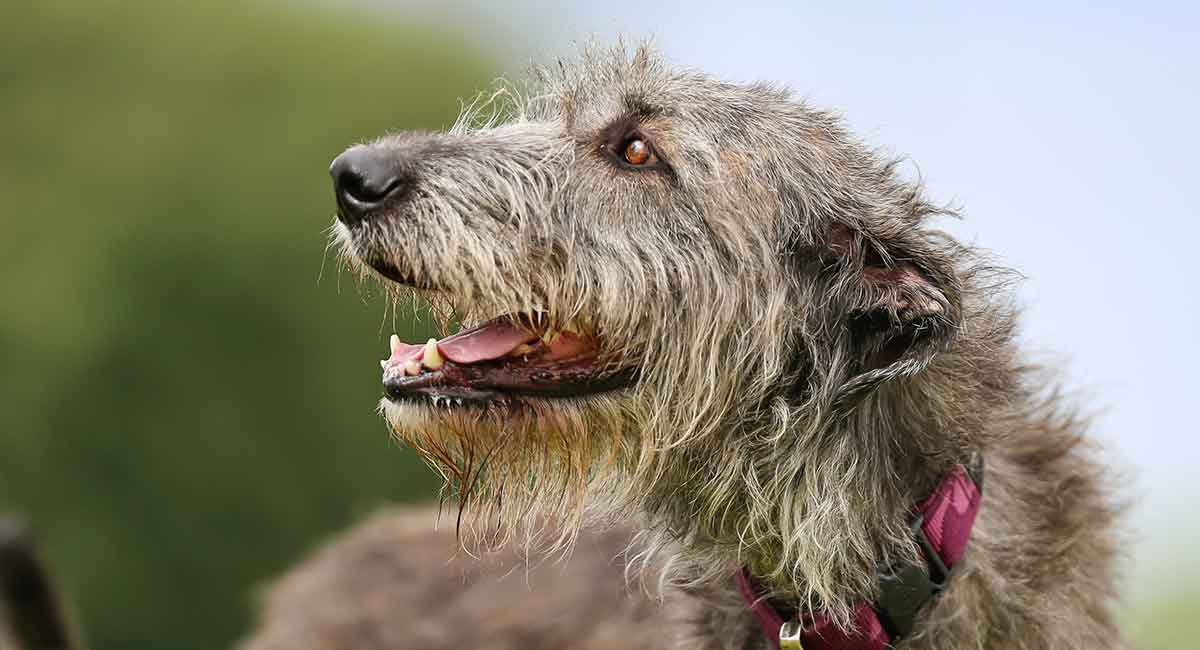 This dog is the largest among sighthounds, and is unique in terms of his presence in literature, poetry, and mythology.
Irish Wolfhound was initially bred for killing wolves, protecting the farm and property from predators. In an open field, he was quite capable of killing a wolf. Nowadays, however, that is not the case.
This hound breed still might exhibit animal aggression, but only toward dogs of the same sex. Generally speaking, he is a gentle dog that gets well with family members. And with early socialization, he will be gracious toward other dogs.
One downside, they can be clumsy and slow to mature in the first year. But as they age, they become better and better.