We get dogs for all sorts of reasons. Some people just want a lap dog. Others want a great companion for their active lifestyle. Some people go for a family pet, and others that go for one with a more individual character.
Today, we will talk about dog breeds for hiking. If you have an active lifestyle, you should find a great hiking companion that will follow you. When it comes to a hiking adventure with your puppy, there are some things that you should look for.
Usually, dog breeds that fall into the sporting group by the American Kennel Club do well on the hiking trail. These dogs have been bred for long hours of work in the outdoors.
With that in mind, let's take a look at some of the best dog breeds for hiking.
Siberian Husky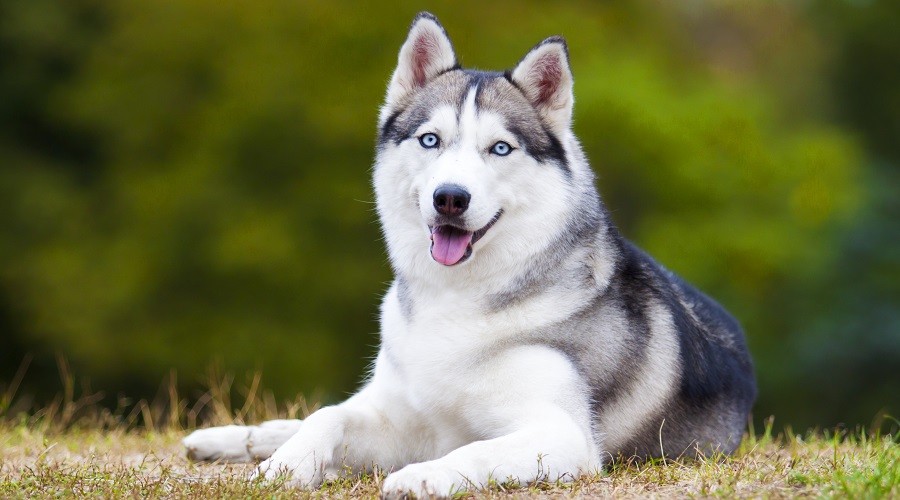 A great hiking companion, the Siberian Husky is a medium-sized working sled dog. The Siberian Husky is used to working and spending hours in the outdoors, no matter the weather condition.
The big downside is that you should avoid a hiking adventure on the hot summer days. Because of its double coat, this puppy can easily get exhausted on sunny days.
Raised as a family dog, they are great with children. Another thing you have to take into consideration. The Siberian Husky has a high prey drive. Be sure to train your puppy to follow you and not wander and run in the wild.
Labrador Retriever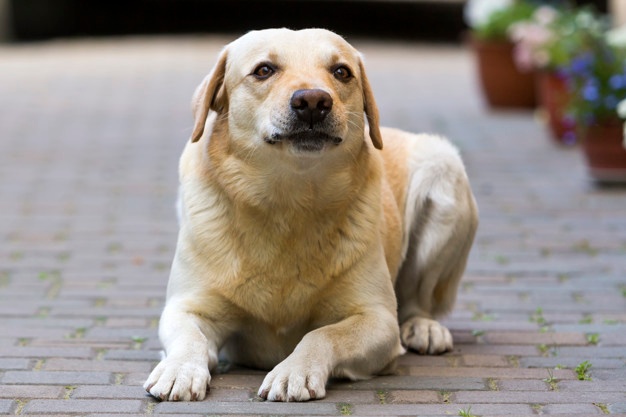 The retrieving dog breed was developed in the United Kingdom as a fishing dog. Named after the Labrador region from where it originates, the Labrador Retriever is the most popular dog breed in the world. The American Kennel Club puts it on top of its list of most popular dog breeds year after year.
Loyal, obedient, and playful, this dog was bred as a sporting and hunting dog. Today, we use the Labrador Retriever as a companion dog.
This puppy is so versatile. The Lab can be trained as an assistance dog, rescue dog, therapy work dog, or just a great family pet.
Australian Shepherd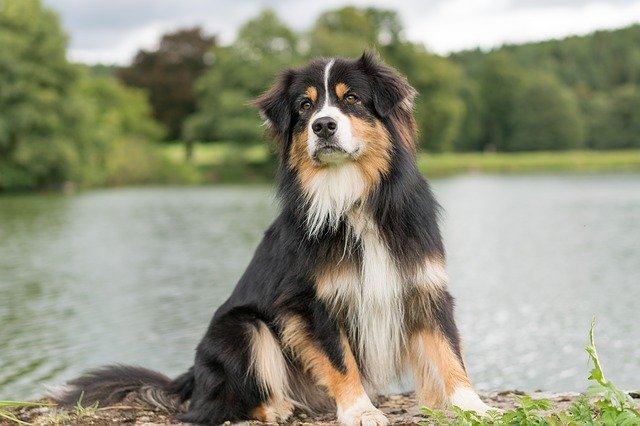 It is time to put a herding dog on this list. The Australian Shepherd is a puppy that can go with you on your long hike. Developed in the 19th century, this dog descends from many different herding breeds.
The Australian Shepherd is a loyal, active, and playful puppy.
Like any other herding dog, the Aussie, excels at dog sports. They love herding, but also enjoy tracking, dog agility, rally, and many more. They will enjoy the time on the hiking trail.
Border Collie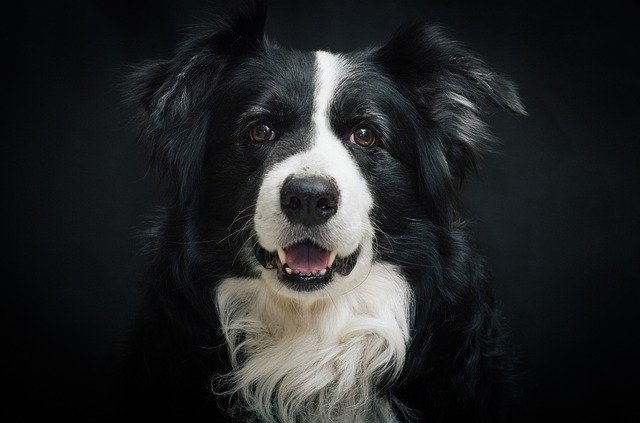 Here is another herding dog, one that many consider an ideal dog. The Border Collie tops the list of most intelligent dog breeds.
The amazing puppy can learn almost any trick, and it has the energy to follow you on your hiking adventure. Simply put, a great hiking companion.
The athletic dog can be on the move for hours.
Vizsla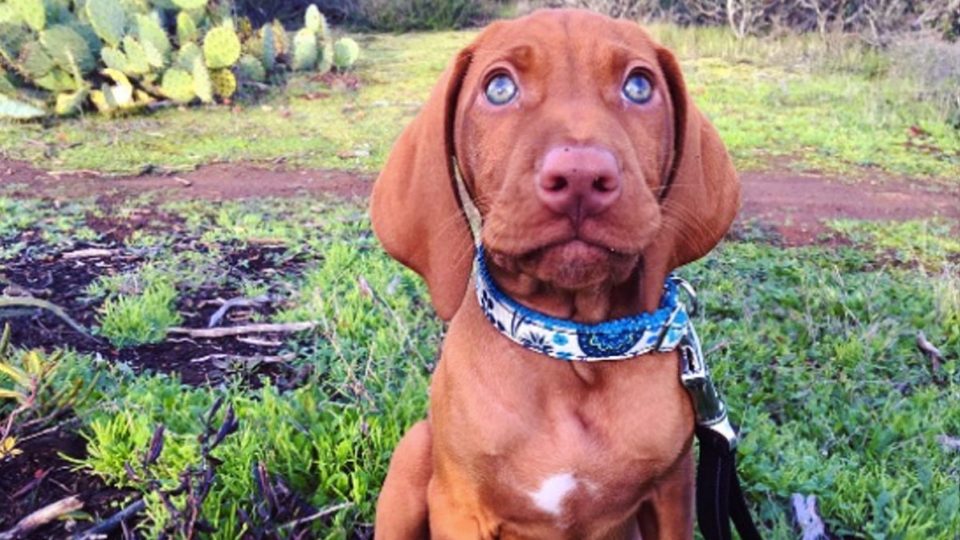 The breed standard for this puppy reads versatile and red-coated gundog. Built for long days in the field, your Vizsla will be happy to run around free in the wild.
This rugged, yet elegant athlete has been the pride of Hungarian sportsmen. Their popularity in the United States increases each and every year.
Why should you get one for your outdoor adventure? Because the Vizsla forms a tight bond with its owner and doesn't leave his side. Talk about a loyal dog that will follow you.
German Shorthaired Pointer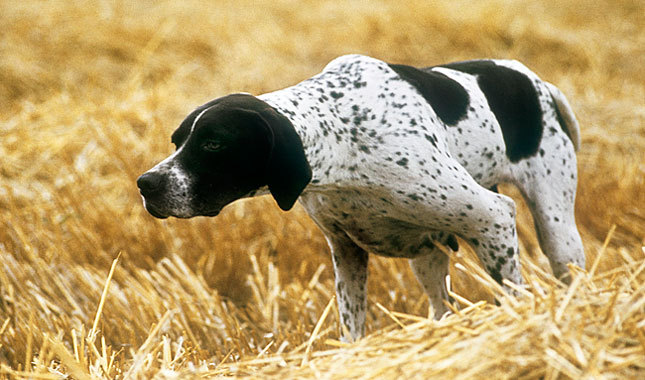 This medium to large-sized dog breed was developed for hunting in the 19th century. As a versatile hunting breed, the German Shorthaired Pointer can run around and excel in dog sports.
He is also well-socialized and friendly with people and fellow animals. Gone are the days when this dog had a high prey drive and would hunt small animals.
Nowadays, the GSP is one of the friendliest puppies.
Bernese Mountain Dog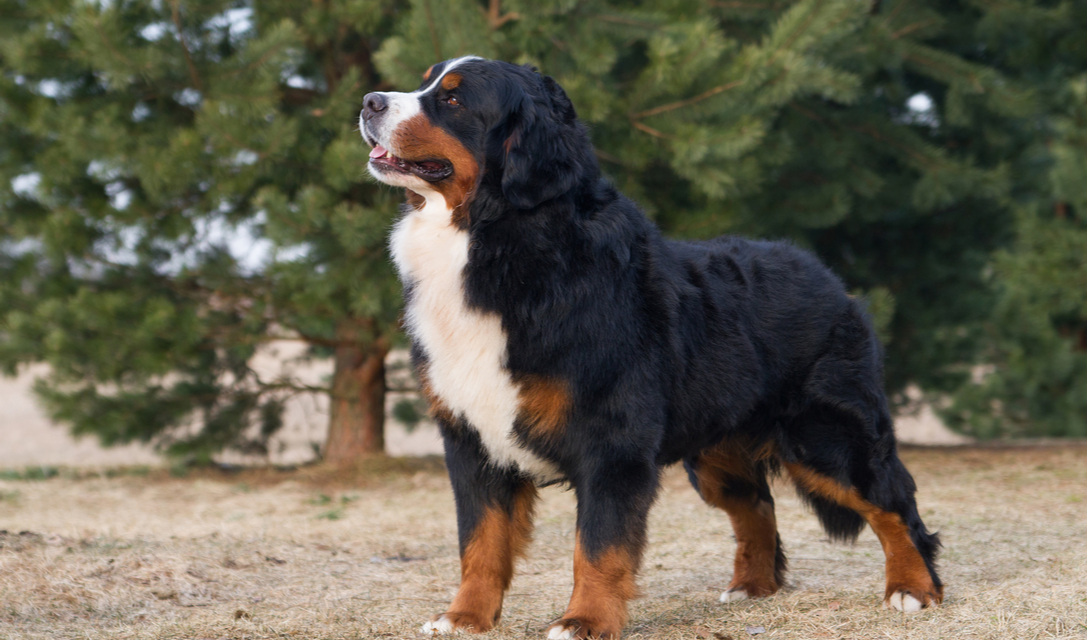 The name itself suggests you should take this puppy to the mountains, right? One of the best companions for an outdoor adventure, the Bernese Mountain Dog is an outdoor dog at heart.
He needs lots of activity and exercise, which is why you should take him on the hiking trail. Just remember they originate from the Swiss Alps. The weather there is not as sunny as in other places of the world.
Jack Russell Terrier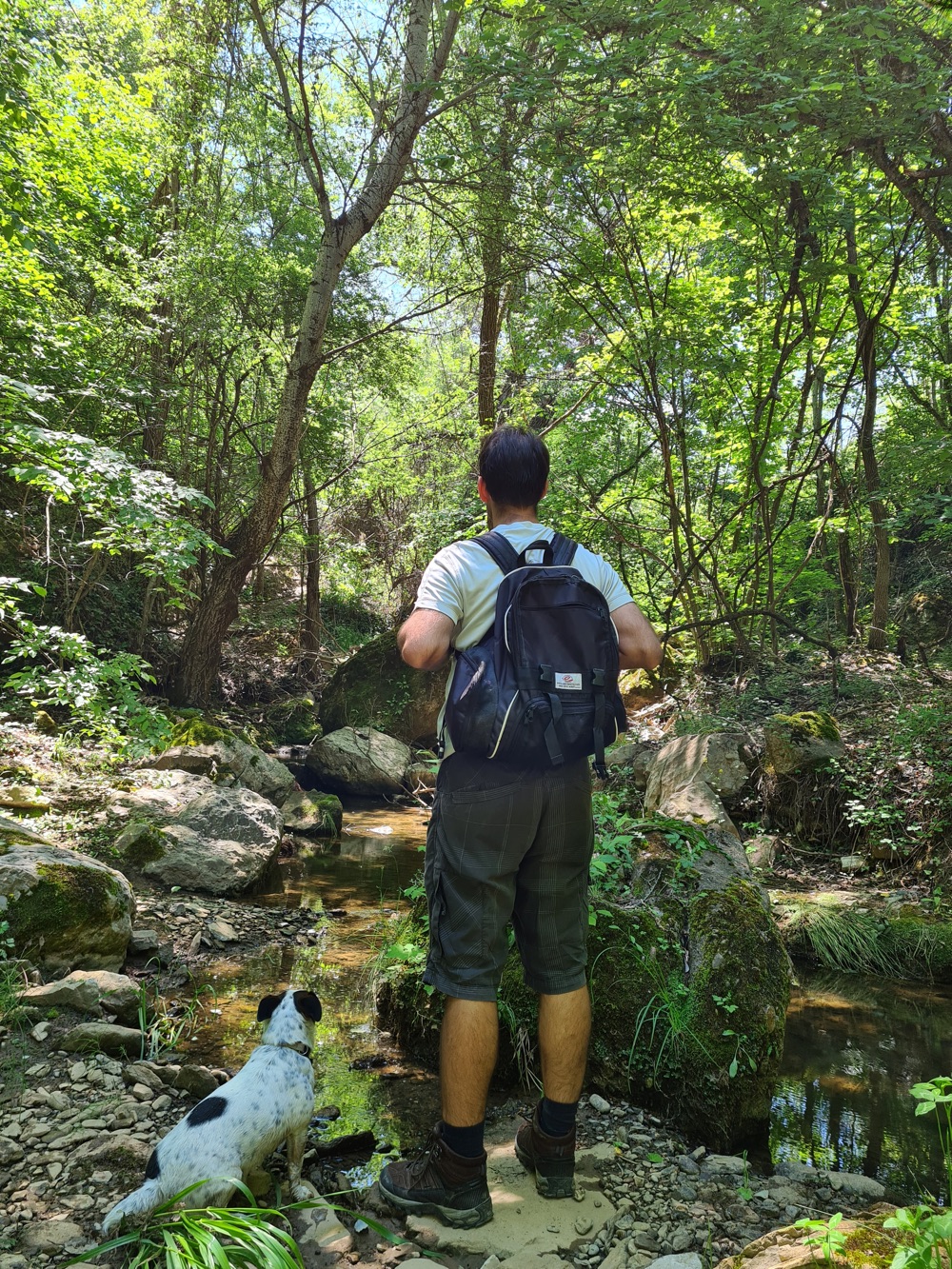 I might be subjective, but the Jack Russell Terrier is one of the best dog breeds for hiking. Milo has been with me almost anywhere we go. The only time I do not take him is when I know there are shepherd dogs and sheep on the trail. It is for safety reasons.
Developed to hunt foxes, the Jack Russell Terrier has the energy to be outside the whole day. I can vouch for that. Milo doesn't want to go back home ever. Just bring enough water and food, and he can live on the hiking trail.
Golden Retriever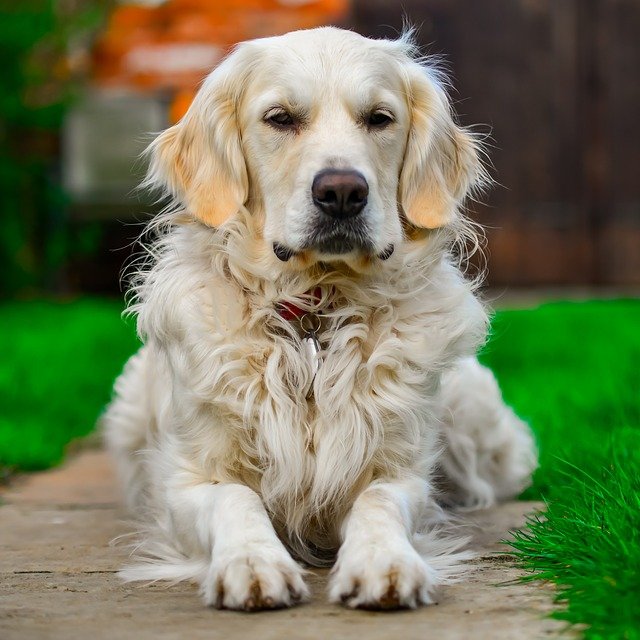 We had the Labrador Retriever, and now let's talk about his "cousin", the Golden Retriever. This medium-sized breed has gentle and affectionate nature. He is almost always happy. You can see the Golden Retriever wagging its tail as he sniffs around on the trail.
If you want a puppy to follow you for outdoor activity, you can hardly find a better partner. Plus, he is loving and friendly, so no accidents with other animals on the trail.
Beagle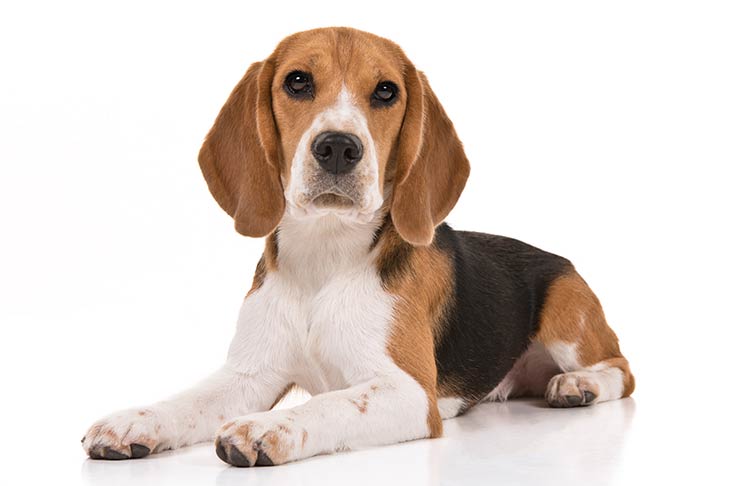 The Beagle is an excellent hunting dog and loyal hiking companion. It is also a happy-go-lucky and funny puppy. You will have so much fun with this dog breed.
Because he was bred to hunt in packs, the Beagle enjoys company and is generally easygoing. Loving, lovable, and happy, this pup will make your life a 24×7 adventure.
German Shepherd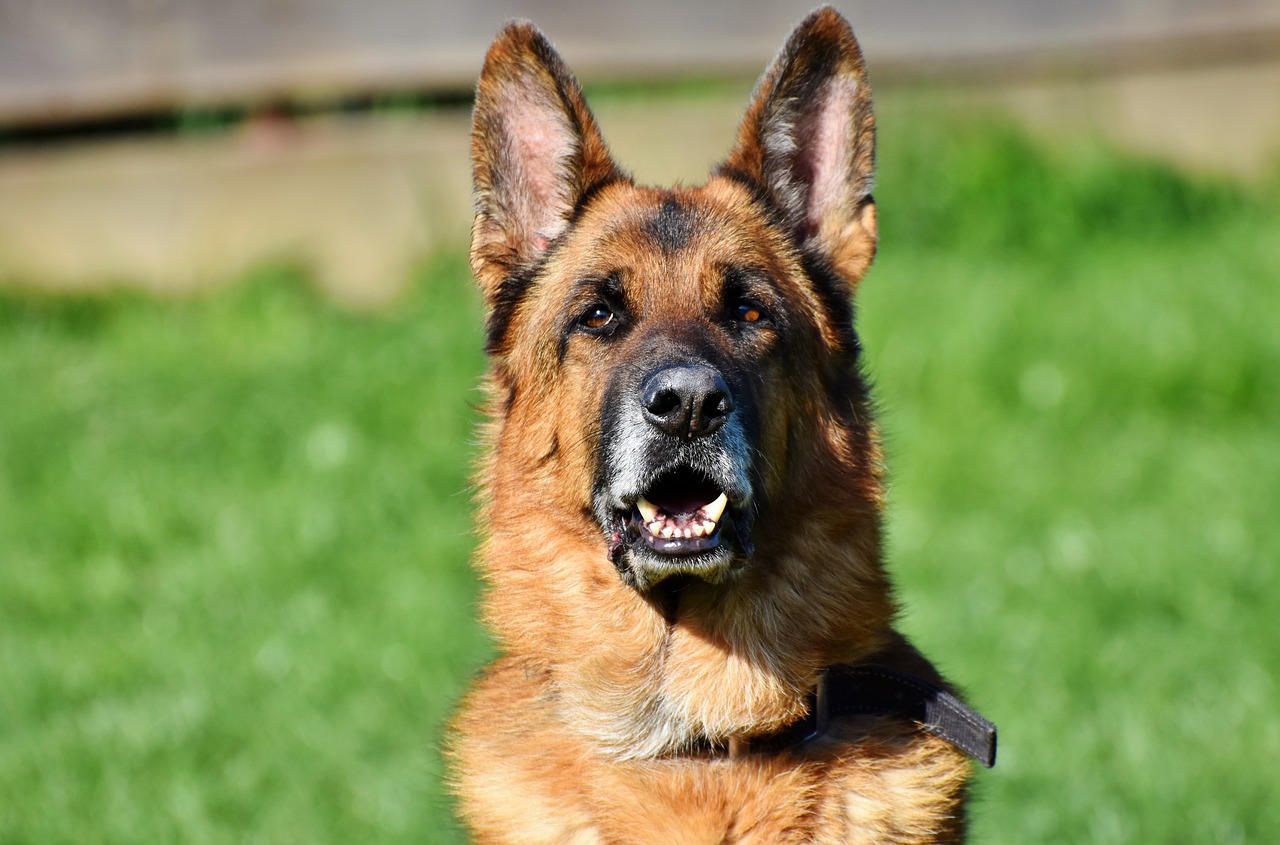 Let's finish off the list of dog breeds for hiking with the king above all, the German Shepherd. Serving as an ideal companion, the all-purpose worker is a large and agile dog. His high intelligence will help you during your outdoor activity. Loyal, confident, and courageous, your German Shepherd will stay glued to you.